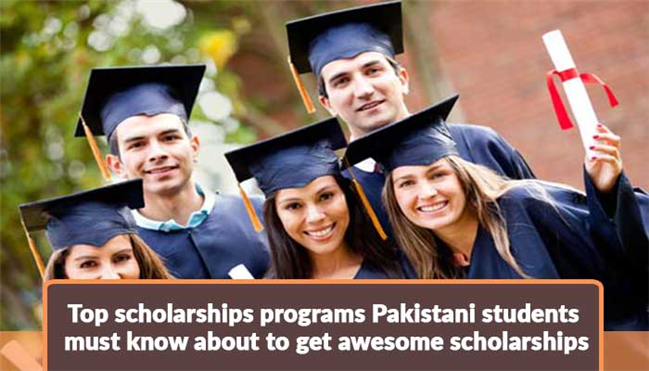 Scholarships remove financial burden off students and support them in focusing solely on education. Every year, hundreds of Pakistani students travel to study abroad in numerous countries for short courses, BS, MS and PhD programmes. There are several Government funded and University funded scholarships for which you might be eligible for applying. Pakistani Government has also signed MoU's and Collaborative student exchange programmes with foreign Universities to promote studies of Pakistani students in foreign Universities. To the students who want to explore scholarship programmes in abroad, here we have gathered information for your assistance:
Scholarships Funded by Higher Education Commission (HEC) of Pakistan:
HEC is funding several scholarship programmes with collaboration of foreign Governments such as Pak-US Knowledge corridor. HEC is offering various other scholarships schemes with collaboration of partner countries such as: Australia, Austria, China, France, Germany, Netherlands, New Zealand, Norway, South Korea, Sweden, Thailand, Turkey, United Kingdom and United States of America. Mostly these scholarship schemes are accommodating graduates and PhD scholars. For further details get hold of detailed information from HEC official site or office before applying for admissions.
The Asia Foundation Development Fellows Program:
The fellowship is particularly for talented Asian students, especially those who have leadership skill. This scholarship scheme is accommodating Asian students to study in Asian Countries and the US.
Anne Marie Schimmel Scholarship: It is specifically designed for women. Pakistani women can study in any city in any University for Master's degree with obligation to return back after completing course.
Brunel University London: This scholarship program is for courses at various study levels in UK.
Scotland Saltire Scholarships: This scholarship program is also for all study levels to study in any University or College in Scotland, specifically for courses related to IT, creative industry, financial services and renewable energy.
Golden Gate University Bita Daryabari Scholarship: This scholarship is for Pakistani women for MBA course in Golden Gate University situated in San Francisco, USA.
United States Educational Foundation in Pakistan (USEFP): This scholarship is designed for all study levels and numerous courses for Pakistani students, the scholarship is awarded to high achievers.
Queen's University Mehran Bibi Sheikh Memorial Entrance Scholarship: This scholarship scheme offers general bursary, work study program, short term loan, admissions award, emergency assistance and upper year awards to Pakistani students in Queen's University USA.
Griffith University International student Excellence Scholarship: This Scholarship is specifically for Graduate and Under Graduate students to study in Griffith University in Queensland City of Australia.
University of Wollongong International Scholarships: This scholarship is designed for MBA degree in any Australian University. The eligibility criterion is quite high.
DAAD Scholarship Database: DAAD scholarship is focused on providing fee waivers, living cost and medical benefits to students for studying in various partner Universities of Germany.
Chalmers IPOET Scholarships for International Students: this scholarship is for Pakistani students to study Master's degree at Chalmers University of Technology, the course will start in August, 2019.
X
FREE STUDY ABROAD

Free study abroad expert advice