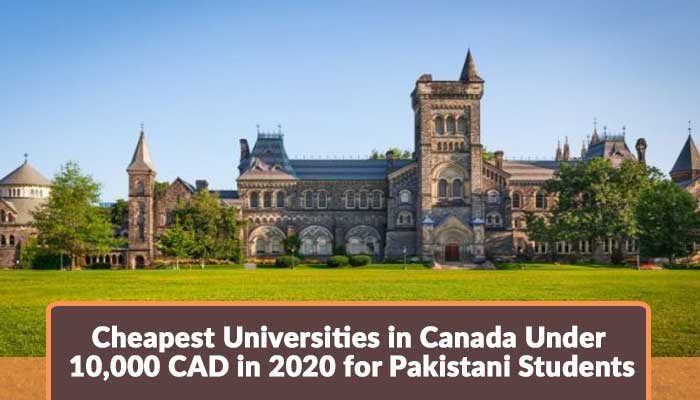 Studying abroad is one thing that many Pakistani students aspire. Tuition fee in Canada for international students is generally than Canadian students itself.
The country is welcoming of the international folks from all sorts of backgrounds. The Canadian universities are reputed amongst the universities of the world. The system of education is not old schools that is limited to classroom lectures neither the evaluation system for the examinations. Students will be provided with added exposures as guest lectures and site visits and practical projects to enhance their learning.
The international student's admission open around the ending of each year or for some courses beginning of each year. Pursuing a degree in Canada can be very cost effective and expensive as United States of America because of the financial aid provided at Canada by different means.
A degree in Canada will make the student more employable for any job type and the scholarships will make it worth taking.
Cheapest Universities in Canada for international students are –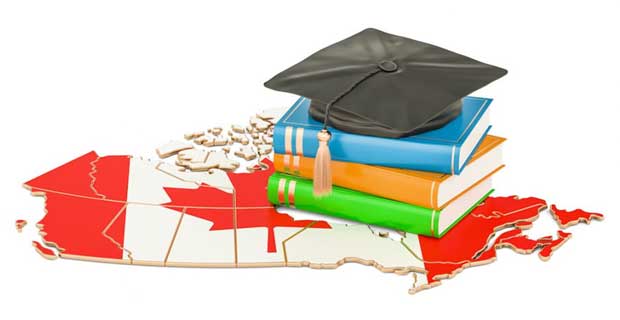 Simon Fraser University -
Simon Fraser University is a university located in British Columbia Canada. The University has many different campuses such as the one situated in Vancouver other than campuses. The university enrolls about 35,000 students each academic year.
The university offers Postgraduate courses in eight fields as – Applied science, social science, Arts, science, Health science, Business, Communication and technology.
Tuition fee for post-graduation at Simon Fraser University is – 5300 CAD
Brandon University –
The University is located in Manitoba Canada. The University offer undergraduate, postgraduate, diplomas and other courses in the field of Arts, Education, Nursing, Rural development, Health studies and music. The number of students enrolled are 3662.
Tuition fee at Brandon University is – 7,203 CAD
University De Saint – Boniface –
The University is located in Winnipeg Canada. The university specializes in Technical and training programs. The university offer a variety of courses in Arts, Translation, Business administration, science, Microbiology, biochemistry, Nursing, Health sciences, Information technology, tourism management and education.
Tuition fee at University De Saint is – 7482 CAD
Booth University College –
the University is located in Winnipeg Canada. The number of students enrolled in the University are 700.The courses offered are psychology, Behavioral science, English, Religion, business administration and social work.
Tuition fee at booth University College is - 7,800 CAD
Memorial University of Newfoundland –
the university is located in St Johns with the acceptance rate of 66.8 %. The University offers certificate, diploma, undergraduate, graduate and postgraduate programs, as well as online courses and degrees programs.
The university has five campuses with the international student strength of 2744 that comprises of about 15 % of the students.
Tuition fee for post graduate at Memorial University of Newfoundland is - 10,000 CAD
After receiving the acknowledgement of admission the student must apply for Visa for Canada.
The consultants for Canada are available at Studyabraod.pk they will not just guide you but also help you land with best deal that suits your finances.
X
FREE STUDY ABROAD

Free study abroad expert advice