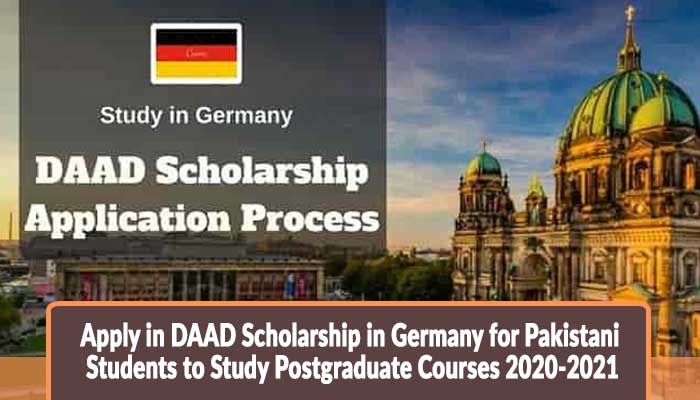 The students who lack knowledge about DAAD Scholarships for Study in Germany 2020 are informed that DAAD is the world's largest funding organization for the international exchange of students and scientists. Theses scholarships are known worldwide because of their main aim and focus on providing students who are talented and hard-working and want to learn more about the world by getting foreign education with various opportunities by offering Scholarships for Pakistani Students 2020 that are distanced from all sorts of political influence and diplomacy. Apart from the relationship status of countries which is not much good but the DAAD scholarships 2020 will be given international students a better approach towards having a bright future and career in their educational fields.
DAAD Scholarship for Pakistani Students 2020
All those Pakistani students who dream to have the opportunity of Study in Germany can fulfill their dreams just by applying for the DAAD scholarships which is working with a strategic plan for providing education in the Germany so that students from developing countries especially Pakistani students can study easily and simply by availing the facilities that DAAD scholarship will provide to the students on the basis for their talent. The students should be aware of that Study in Germany for Pakistani Students 2020 is possible through the DAAD that will grant for the continuation of their higher education and research work.
DAAD Scholarship Duration & Study Programs
The DAAD scholarship will allow students to continue their studies in the duration of 12 months, 24 months and 36 months according to their level of education and choose field that they can select from the study program and course list offered in the scholarship to Pakistani students including Administration, Politics, Development cooperation, Mathematics, Regional and urban planning, Environmental Sciences, Medicine, Public health, Social science, Education, Law, Engineering related, Media studies and so on. The scholarship will allow students to study postgraduate level study programs and Ph.D. level study programs.
Advantages Of Daad Scholarship 2020
The students who are wondering about the DAAD Scholarship that what are the benefits for Pakistani students to study in Germany 2020 that this scholarship can offer to students who will be selected are informed that the scholarship will cover the following aspects as given below.
All the selected students will be awarded 850,000 euros per month for enrollment in the Master's level degree program.

The student who will apply for a Ph.D. level degree program will be awarded a sum of 1.200,00 euros per month along with research funds of EUR 230, 00.

The DAAD scholarship will also cover the complete tuition fee of each selected student according to the university and study program choice.

The students will be offered medical allowance, traveling allowance and insurance cover for personal liability.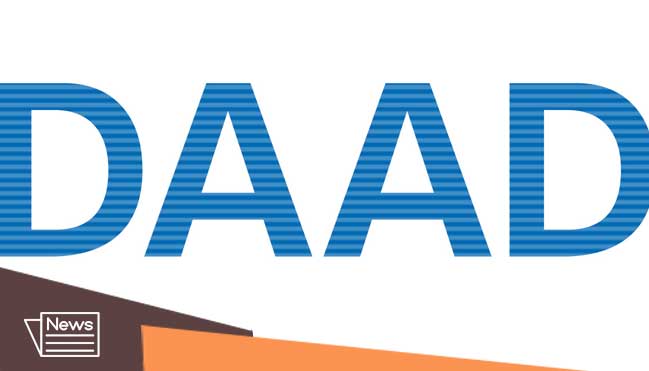 Eligibility Criteria of DAAD Scholarship 2020 for Pakistani Students
The students will only be considered the only ion the basis of their eligibility criteria for DAAD scholarship which is as follows.
All applicants who have complete four years' bachelor's degrees are eligible to apply for a Master's level degree program.

The students who will apply for a PhD level degree program must have a complete 18 years of education degree of Master's in order to be eligible.

The students must have an excellent educational background along with two years of relevant working experience.

The duration of the degree should not be exceeded more than 6 years and the student must have to qualify the German training program of six months.

The students must know that the German level of this scholarship has been set of B1 and in the English proficiency test of IELTS, the student needs a score of 6 along with a TOFEL score of 550.

However, in the paper-based test the student is required to score 213 and in the computer-based 80 score is required.
DAAD Scholarship 2020 Deadline
All graduate and postgraduate students must know that the DAAD scholar will grant 61528scholarships to the students who will show exceptional performance in their academic careers. However, if you are questioning that why Pakistani students should study in Germany there is a complete Germany Student Visa Guide for Pakistani Students is available on our website that can give you sufficient knowledge regarding living hood of Germany and other scholarships that are offered by the foreign countries to Pakistani students. If you want to apply for DAAD scholarship you must know that the closing date varies according to the student choice of course and university but these scholarships will close in August to October 2020.
X
FREE STUDY ABROAD

Free study abroad expert advice