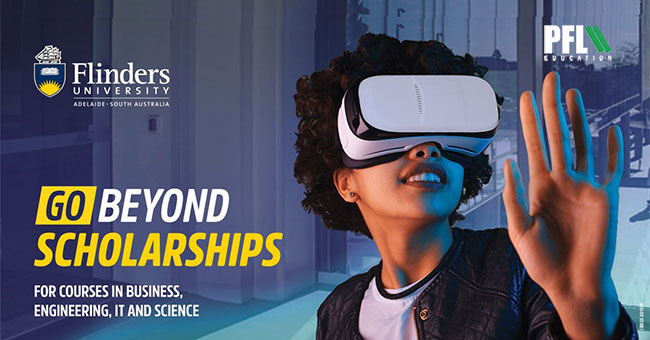 Islamabad....!!!!!!
Are you ready to Go Beyond with Flinders University, Australia....?????
25% Scholarships available for undergraduate and postgraduate courses in Business, Engineering, IT and Science.
Apply to study an eligible Flinders University course for 2019 Semester 2 Intake and if you meet the criteria you will receive a Flinders Go Beyond Scholarship, providing a 25% reduction in tuition fees for the first two semesters of your degree program.
Get in touch today!
PFL ISLAMABAD:
Date: TUESDAY, APRIL 30. 2019
Timing: 03:30 to 06:30 pm
Call now:+92 (0) 51 2601974,75
Visit us: 2nd Floor, SRB Plaza, F-6 Markaz, Islamabad, Pakistan
Consultant Info
X
FREE STUDY ABROAD

Free study abroad expert advice