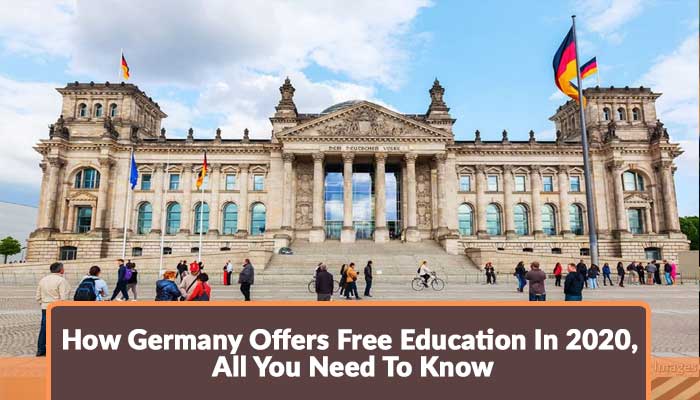 Germany is one of the best study abroad destinations not only in Europe but throughout the world. Among the worlds' top 10 study abroad destinations, Germany occupies 3rd position. Germany offers a diverse range of study programs with high-quality faculties. Moreover, it offers higher education free of cost to the students regardless of their nationalities. All these are the reasons that make Germany a favorite study abroad destination for all international students.
Who Is Considered For Free Study In Germany?
It is the most common question that comes from students' side that, is it true Germany offers tuition-free higher education? Yes, indeed it is true. Then the very next question is to whom higher education is free in Germany? The answer is that Germans, Europeans, and all other non-Europeans are eligible to get free study in Germany. But international students have to manage valid German residence permit and they will have to complete their studies in Germany.
German Universities Offering Education Free Of Cost
Now, students have to keep the idea into mind what German universities are offering tuition-free education to international students?
Almost all the public sector universities in Germany are intended to offer tuition-free education. Today we find over 300 public universities throughout Germany. Moreover, there are over 1000 study programs are offering from these 300 public universities. So, under this condition, international students have lots of options. The following are the major public sector universities in Germany:
| | | | |
| --- | --- | --- | --- |
| S#. | Public Universities | Local Rank | World Rank |
| | Technical University of Munich, TUM | 01 | 87 |
| | Ludwig-Maximilians-University Munich | 02 | 96 |
| | University of Hamburg | 05 | 156 |
| | Rheinisch Westfalische Technische Hochschule Aachen | 06 | 160 |
| | University of Cologne | 13 | 233 |
| | University of Munster | 14 | 236 |
| | University of Würzburg | 19 | 293 |
| | University Duisburg-Essen | 20 | 316 |
| | Ruhr-University Bochum | 28 | 391 |
| | Johann Wolfgang Goethe University Frankfurt am Main | 69 | 1408 |
Why Public Universities Do Not Charge?
The answer to the question, why public universities in Germany do not charge tuition fees, is simple that Germans do not believe in treating education as a commercial product. Moreover, there are some other benefits revealed by Germany while offering free education. For example, Germans believe that higher education is the way to make the economy strong and through immigration of foreigners lots of social and economic benefits are possible.
In recent times a law was passed that the public universities would charge a 1000 euros tuition fee, but after the public protest against this law, the law was abolished in 2014.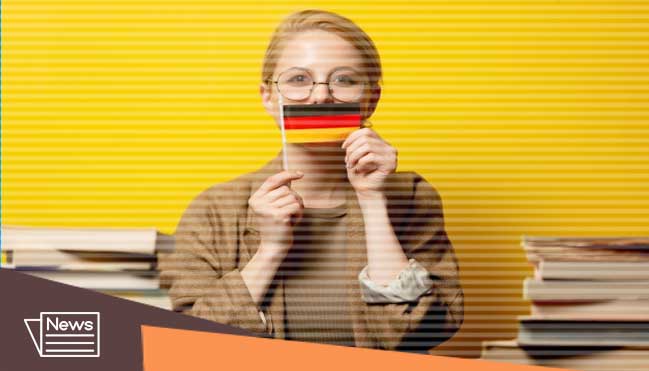 German Universities With The Tuition Fee
While starting their application for study in Germany, students must have the idea in mind that the South-West state of Germany, Baden-Württemberg is the only state out of 16 German federal states where the public universities charge tuition fee from international students. The universities charge around 1500 euros tuition fee per semester. However, German students are not asked to pay this tuition fee.
What Are The Charges For Living In Germany
International students are also provided an idea that what living cost in Germany they have to manage while studying in Germany:
| | | |
| --- | --- | --- |
| S#. | Item | Average Cost/Month |
| | Accommodation and Utilities | 300 to 500 Euros |
| | Food and Drink | 200 to 250 Euros |
| | Health Insurance | 100 Euros |
| | Phone and Internet | 30 Euros |
| | Entertainment | 50 to 100 Euros |
Is There Any Scholarships Opportunity
Germany has established The German Academic Exchange Service (DAAD) to help international students financing their studies.
What Are After Graduate Opportunities?
Germany allows international students to stay in Germany after completing their graduation for finding employment. Students from outside the EU and EEA are allowed to apply for 18 months residence permit after graduation.
Apply For Study In Germany
For all the information regarding the study application in Germany for 2020, you are advised to join us and get the complete consultancy from the expert advisors.
X
FREE STUDY ABROAD

Free study abroad expert advice