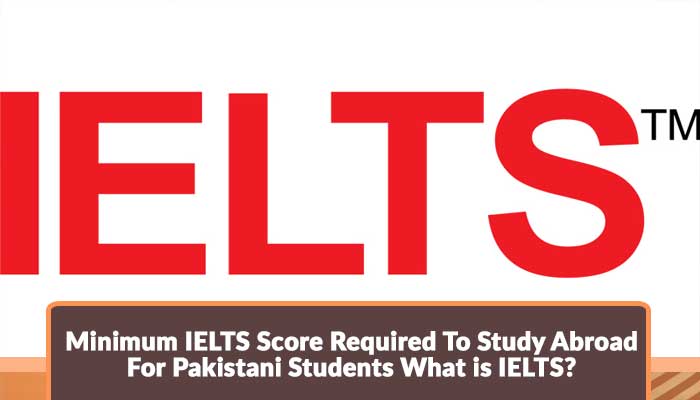 IELTS is an International English Language Testing System which is the system to assess the English language proficiency of students who are willing to apply for study abroad. In the world, there are two main institutes used to arrange IELTS exams and these are included in the British Council and Australian Education Office, AEO. Students have to keep it in mind that after their academic certificates IELTS is the basic one component to start your study abroad application.
Types of IELTS
There are generally two main types of IELTS:
IELTS Academic: IELTS academic used to take by the students who want to apply for study abroad.
IELTS General: IELTS General is used to applying for immigration purposes.
However, both exams are of the same nature in the syllabus, sections, and scoring system.
IELTS Sections
IELTS is generally comprised of 04 major sections and each section contains individually 9 bands. However, all these sections are described below:
Reading: Reading section is comprised of 40 questions
Listening: Listening section is comprised of 40 questions
Speaking: It comprised of 3 sections including general intro, a particular topic, and questioning answering session.
Writing: It comprised of two main tasks including a particular topic of 150 to 200 words and to give a point of view or to offer an argument about 250 words.
IELTS Scoring System
The following is the complete IELTS scoring system:
| | | |
| --- | --- | --- |
| No. | Bands/Scores | Skill Level |
| 1. | 9 bands | Expert level |
| 2. | 8 bands | Very good level |
| 3. | 7 bands | Good level |
| 4. | 6 bands | Competent level |
| 5. | 5 bands | Modest level |
| 6. | 4 bands | Limited Level |
| 7. | 3 bands | Extremely Limited Level |
| 8. | 2 bands | Intermittent Level |
| 9. | 1 band | Non-level |
Minimum Requirements For Pakistani Studies
IELTS bands' requirements may differ from country to country or study program to study program. But, for almost all the international study abroad destinations the minimum IELTS bands to become eligible for study abroad is 6.5 bands. However, there are universities also exist that offer admission with more than 7.0 bands and, at the same time, the universities that also welcome Pakistani students to join them even at less than 6.0 bands.
Get IELTS Coaching Centers
Students who are planning to study abroad in the coming sessions and want to prepare for IELTS right now but are confused regarding the best IELTS preparation center are suggested to get the best coaching centers here at this platform. Applicants are provided city-wise coaching centers such as IETLS coaching centers in Lahore, IELTS coaching centers in Islamabad, and IELTS coaching centers in all the major cities of Pakistan. Moreover, for any other assistance regarding your study abroad session, feel free to contact us and you will be responded by the expert study abroad consultants in Pakistan
X
FREE STUDY ABROAD

Free study abroad expert advice