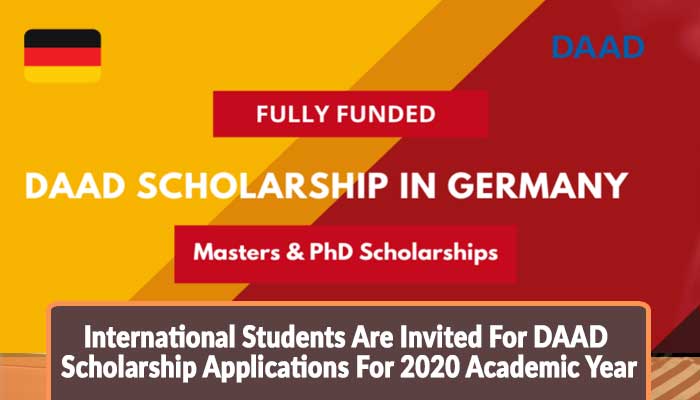 Deutscher Akademischer Austauschdienst, DAAD is the German-based largest support organization in the field of international academic co-operation. The program founded in 1925 to facilitate international candidates who are willing and deserve higher education opportunities in Germany.
The scholarship or support program supports over 100,000 international students from across the world in completing their higher education and research. DAAD is a fully-funded scholarship program that supports international students at the postgraduate study level.
Students who are looking to complete their higher education and research work in Germany and are looking for support are informed that the DAAD support program is the best option for them to make their success possible. The following is the complete guide of the DAAD scholarship program that who is eligible for DAAD, what is the application process, and what is the deadline for application? Applicants are suggested to read out the instructions carefully to secure their applications:
Who Is Eligible For DAAD?
Applicants who are fulfilling the below-mentioned requirements will be eligible to apply for DAAD scholarships 2020 program:
Applicants must pass a bachelors' degree (04 years degree). The bachelors' degree must not be older than 06 years.

Applicants having 02 years of proven working experience in the related field of education are eligible to apply.

Language proficiency proof is required. For English language proficiency proof, applicants can appear for IELTS or TOEFL tests. Applicants who obtain at least 06 bands in IELTS are eligible or applicants having a TOEFL certificate with minimum score 550 in the paper-based exam, 213 in the computer-based exam, and 80 internet-based exams are eligible. For German language proficiency proof a B1 level certificate is required.
How To Apply For DAAD Scholarships Program?
Applicants are advised to follow the below-mentioned steps to apply a safe application:
Applicants are requiem to download the application form which is available at the official site of DAAD.

Get the Europas Specimen Form to create a detailed hand-signed personal CV.

Now create a hand-signed motivational letter and must add your current employment status in this letter.

Attach a research proposal to your application (if required)

Applicants have to attach the letter of recommendation that they would obtain from their previous educational institute.

Applicants are asked to attach the professional working experience in the relevant field.

Applicants are also asked to attach a confirmation letter of re-employment to their application.

Applicants will attach the language proficiency test.

Applicants are asked to send the applications directly to their respective universities. The selected candidates then will be contacted directly by DAAD after the final evaluation.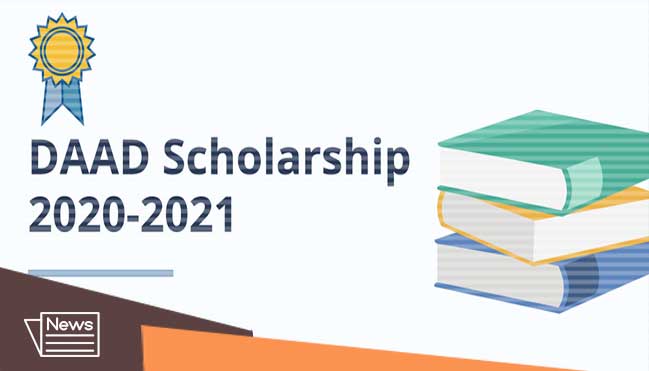 Why Apply For DAAD Scholarships?
The following are the benefits or advantages encourage the applicants to apply for DAAD scholarships program:
The selected candidates receive stipends from 12 to 36 months depending upon their study program.

For a master program monthly stipend is equal to 850 Euros

For a Ph.D. program monthly stipend is equal to 1200 Euros

DAAD program covers health or medical insurance

DAAD program covers travel expenses

DAAD program covers accommodation expenses
When To Apply For DAAD?
Applicants are informed that the application process runs throughout the year and the deadlines may vary from university to university or study program to study program. However, generally, the deadline falls between August and October. Students are advised that they have to keep in contact with their respective universities for the complete DAAD scholarship deadline details.
We hope that through the above discussion students will get the complete idea that how they can apply a safe application for the DAAD scholarships program. However, if applicants have any ambiguity regarding the application process, they are advised to contact us directly and through the expert consultants, they will be provided the complete solutions.
X
FREE STUDY ABROAD

Free study abroad expert advice