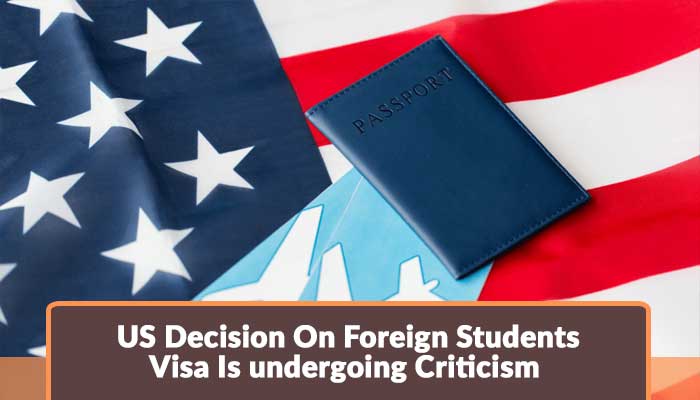 The decision, to withdraw US visas from foreign students, is recently taken by the US government and it is undergoing criticism by the politicians and academics. An announcement has proclaimed by the US Immigration and Customs Enforcement, ICE that students may face deportation, otherwise, they have to change their status to in-person tuition from an institute of the US. Due to the coronavirus, a number of universities located in the US are going to conduct online classes for the new academic year.
What Decision Has Taken By the ICE?
A temporary exception had introduced by the student exchange and visitor program that is operating by the ICE. According to this program, students were allowed to remain in the US whose study program moved online for the spring and summer semesters. However, this exception will not be applicable for the new academic year. According to the ICE statement, the students with the status of an F1 visa and M1 visa will be affected by this decision.
On the same day, the news came from Harvard University that for the new academic year all the courses are moving to online classes and the limited students would be allowed to live on campus.
Comments Of The People Upon the Decision
A Democratic Senator, Elizabeth Warren has tweeted that it is a cruel and senseless decision to eliminate the students under this global pandemic.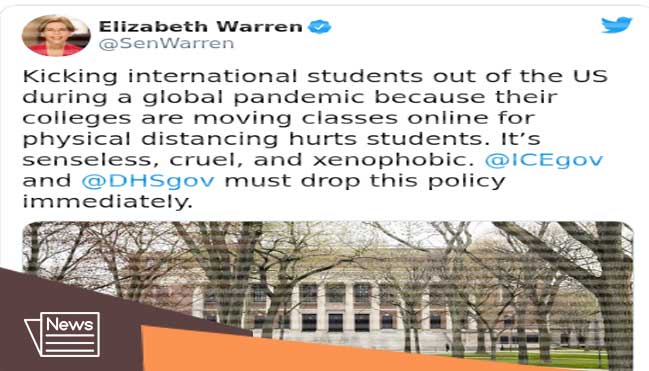 A journalist based on the US, Elizabeth Spiers, who is teaching at New York University has also revealed her comment upon the decision of the ICE to withdraw the visas from the foreign students.
Noah Furlonge-Walker is 20 years old students belonged to Trinidad was looking to start his 2nd year of the study program at Harvard University. He came back to his home country when the decision was taken to move the classes into online classes. Noah Furlonge-Walker was staying in the US with the status of an F1 visa. He told BBC that it is senseless and there is no logic behind this decision. This is the time that everyone is trying to get back to the normal situation and want to get back on their feet and why the US is making the decision of putting people into a dangerous situation?
What Affects Are Possible?
It has calculated that over 373,000 international students granted student visas last year. According to the Institute of International Education (IIE), there are more than one million students were enrolled at undergraduate and graduate levels of education in the various universities of the US in the academic year of 2018-19.
This amount covers almost 5.5% of the total community of the country. Out of them, nearly three-quarters of students are from Asia. Almost 48% of students are from China and 26% of students are from India. It is revealed by the IIE that according to the US Department of Commerce $45bn is the contribution to the US economy by international students.
X
FREE STUDY ABROAD

Free study abroad expert advice