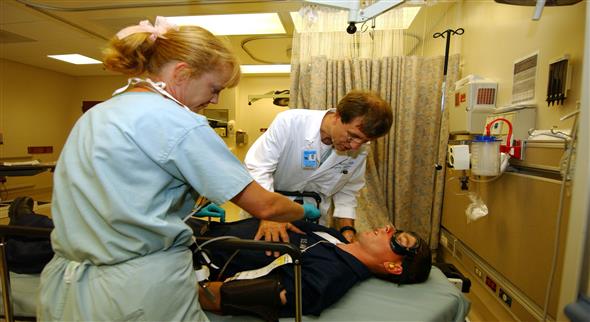 We don't really have Health Insurance system available in Pakistan. A few private insurer might provide you this facility. But, in most developed countries they have a proper setup of Health Insurance that is necessary for everyone to have one.
When moving abroad for studies, health care is one issue students forget to prepare for. A student from Pakistan who is temporarily studying in some developed country for education also have to have a Health Insurance.
"Health is like money, we never have true idea of its worth until we lose it."

– Josh Billings
---
What is Health Insurance?
Health insurance is a type of assurance that covers the cost of an insured person's all medical and surgical expenses. There are many different types and packages of Health Insurance available in each developed country in accordance to their laws.
"Your body will be around a lot longer than your expensive handbag. Invest in yourself."
Depending on the type of health insurance coverage, either you will pay costs out-of-pocket and is then refunded or the insurance company makes payments directly to the clinic, hospital, doctor, laboratory, health care practitioner or pharmacy.
---
How does Health Insurance Work?
A Health Insurance is bought by government or a private Health care provider. You have to pay them a monthly or yearly amount and if you have any Medical issue they will cover its expenses for you.
There are different types of Health Insurances with different packages. When you go to a foreign country make sure you learn about these Health Insurances first. Most people abroad have their Health insured. It helps them save a lot money.
"Take care of your body, it is the only place you are going to live in." – Jim Rohn
In some countries, such as the United Kingdom or Canada, health care coverage is provided by the government and is seen as every citizen's right. It is classed as a part of a public service for the nation. However, as an international student you don't get anything for free, you have to buy everything you need.
---
Why do we have to buy it?
Before, you move to a foreign country you are always first checked and you have to provide evidence that you
perfectly healthy. There can be multiple reasons and advantages of checking individual before you let them in your country. Firstly, it's obvious, no one wants to introduce a new disease in their country. If someone dies in a foreign country they will have to deport the body back on government expenses.
"He who has health has Hope; and he who has hope has everything." - Arabian Proverb
It may sound like a rip off, but to be honest it is easier. In most foreign countries there are not cheap clinics in every other street like we have. They have professional registered doctors and the treatment bill they give, that is a rip off. If you buy a health insurance it saves you a lot because no matter how much the cost, your insurer will have to afford it. We don't value health until sickness comes. So, it is better to be safe than to be sorry.
It is always important to care of your health. Developed countries, unlike our country, take their citizen's health seriously and because it is also a very good business. Some countries may not be strict about it, but some countries have it as a compulsory law. For instance, in Germany, you must buy a health insurance if you earn a certain amount of money per month.
---
Go to our News and Events for more Latest Informative and Interesting Articles
Want to Study Abroad? Still Confused? Here is Complete Information on every country and their
Study Abroad Guide
X
FREE STUDY ABROAD

Free study abroad expert advice