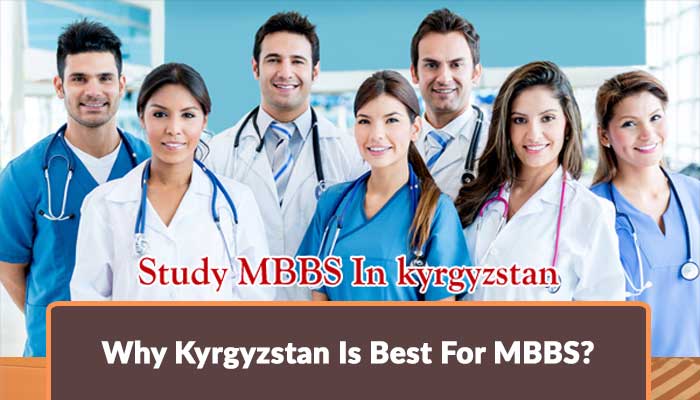 Bachelor of medicine and bachelor of surgery, MBBS is a medical higher education degree. The degree is recognized and valid throughout the world. Doctors having MBBS degree can start their practice anywhere in the world. In Pakistan, several medical colleges are offering quality education. Every year throughout Pakistan there are 6850 seats for MBBS degree are vacant. With a large number of candidates and the least amount of vacant seats, it is at a high risk to secure your seat in Pakistan for an MBBS degree. Now, if there is less chance for Pakistan then what is the other option?
What Countries Are Offering MBBS?
Well, the MBBS degree is teaching throughout the world. But, the main noticeable thing is about the expenses that you have to spend while earning a degree. Where the expensive destinations exist, at the same time, there are some study abroad destinations that are offering the MBBS degree at a cheap tuition fee. Here we come with one of those destinations that are offering quality medical higher education at a reasonable tuition fee. Yes! We are talking about Kyrgyzstan.
Kyrgyzstan: An Overview
Kyrgyzstan is one of the most beautiful central Asian countries. The country welcomes international students for medical and other higher education studies. According to the recent stats it has seen that almost 20,000 international students were enrolled in Kyrgyzstan recently. Most of the students come from India, Pakistan, China, Russia, and some other Asian countries.
Top Medical Universities In Kyrgyzstan
| | | | |
| --- | --- | --- | --- |
| S#. | University | Country Rank | World Rank |
| | Kyrgyz State Medical Academy | 07 | 8185 |
| | Osh State University | 08 | 8915 |
| | Asian Medical Institute | 14 | 12697 |
| | International School of Medicine | 15 | 13386 |
| | Jalal-Abad State University | 37 | 12351 |
Why Choose Kyrgyzstan For MBBS Studies?
Obviously, before going to choose any destinations, students have a lot of queries about those destinations in their minds. Well, here we have described the potential reasons that all are authentic and encourage students that why they should think about MBBS in Kyrgyzstan:
Kyrgyzstan offers worldwide recognized universities.

All the Top medical universities of Kyrgyzstan are recognized by MCI, WHO, UNESCO. Moreover, these are registered with the World Directory of Medical Schools (WDOMS).

The medium of instruction of medical studies is the English language.

The medical study is affordable in Kyrgyzstan.

The accommodation is beautiful and affordable.

Kyrgyzstan offers quality living standards at a reasonable expense.

The MBBS degree is worldwide recognized by the Kyrgyzstan Universities.
Eligibility Criteria For MBBS In Kyrgyzstan
The following is the general MBBS eligibility criteria to get admissions in the Kirgizstan medical universities:
Applicants must be older than 17 years of age until the 31st of December during the year of admission.

Applicants must secure 50% of marks in the intermediate level of education with Physics, Chemistry and Biology subjects.

Some other documents may also be required by the university for which you are going to apply.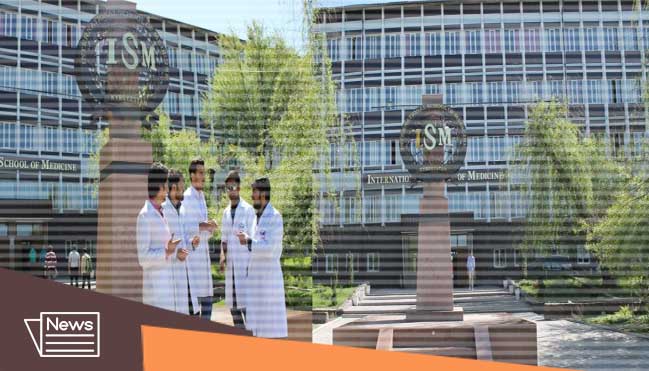 Documents Required To Get Admission In Kyrgyzstan Medical Universities
The following documents will be required to get enrolled in the Kyrgyzstan medical universities:
A valid passport

Passport-sized photographs with white background

Matriculation or equivalent certificates

Intermediate or equivalent certificates

Application and visa letter fee
MBBS Fee Structure In Kyrgyzstan
Out of the several reasons why Pakistani students should choose Kyrgyzstan for MBBS and other medical studies the major one is that the Kyrgyzstan medical universities offer Medical higher education under a reasonable tureen fee:
| | | |
| --- | --- | --- |
| S#. | University Type | Tuition Fee |
| | Private Sector Medical Universities | $1500 to $2000 |
| | Public Sector Medical Universities | $200 to $500 |
Living Cost In Kyrgyzstan
Where Kyrgyzstan is offering quality medical higher education within a reasonable budget, at the same time, Kyrgyzstan also offers a quality and standardized living style within a reasonable cost. That is another reason to considered Kyrgyzstan as the best destination for MBBS studies:
| | | |
| --- | --- | --- |
| S#. | Items | Cost |
| | Grocery and Food Items | $500 Per Month |
| | Transport | $6 Per Month |
| | Entertainment | $50 Per Month |
| | Utility Bills | $35 Per Month |
| | Phone and Internet | $16 Per Month |
| | Branded Pair of jeans | $24 Per Month |
| | Pair of branded Shoes | $50 Per Month |
Apply For MBBS In Kyrgyzstan
Have you done all of the aspects related to Study in Kyrgyzstan, especially for medical higher education in Kyrgyzstan, and are looking to apply for the coming intake? Well, you are offered the best wishes and then you are invited by Studyabroad.pk to get the complete consultancy regarding admission applications in Kyrgyzstan from the expert study abroad advisors who know that how your application will be completed to secure admission in your desired medical universities in Kyrgyzstan.
X
FREE STUDY ABROAD

Free study abroad expert advice