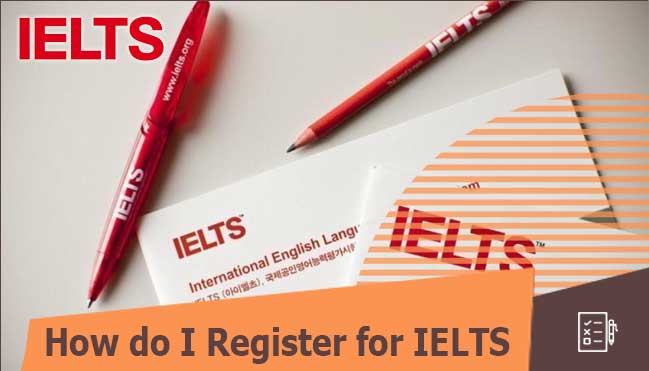 There are two organizations available in Pakistan that take IELTS test.
Australian Education Organization
British Council
It does not matter where you give test, both have the same value, basically, they are same thing since IELTS itself is the cooperation of British Council, AEO and Cambridge.
So, here are two ways to register yourself for IELTS; you can submit form online or you can download the form and go to the Nearest Centre to submit.
Visiting to Submit Form:
To submit your form by actually going to Test Centre is safer and better than submitting online, though, it requires more time and energy. If you want to submit form yourself:
Download the form, fill it completely and carefully. All required documents, rules and regulations are mentioned on it. Make sure, you read what documents to bring with you when submitting the form and on the test day.
If you are registering for AEO then you must submit bank draft in the favor of AEO Pakistan. You can registered by sending the IELTS application and required document to AEO by courier, AEO will respond to you within 2 working days.
If registering for British, you must verify all payment option when submitting the fee for British council Pakistan IELTS test. Students can submit fee in Standard charted bank in favor of British Council and submit the draft to British council Pakistan. You must do it all at least 7 days before test.
Online Application:
You can also apply online for IELTS test on any organization. All application process is divided in to steps, so, it is easy to understand. You have to select your location and the Date of test. Then you are given a complete application form to fill.
You require your identity documents to fill the form. It is usually your national ID card. If you are giving test out of your own country then you need your passport.
Once your test is booked, they will contact you via email and SMS. You will be provided all information and helping materials on your email. After this just keep yourself updated and they will let know the venue of your test.
Students who want to register from British Council IELTS test, just click on this picture and get maximum detail about registration or students who want to register through AEO Pakistan can click on this picture and get information related to IELTS registration.
X
FREE STUDY ABROAD

Free study abroad expert advice