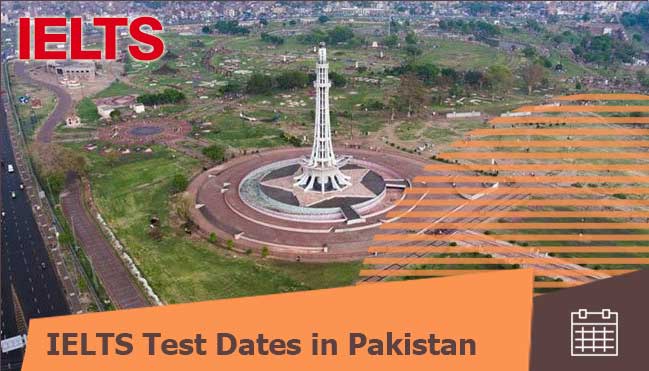 IELTS is world's most widely taken English Test. It is a test that determines your level of English language skills and gives you certificate for that. This test comprises every aspect of English Language.
According to official website of IELTS, there are two types of IELTS test. Be sure, which one you are preparing for.
For higher education or professional registration in an English speaking environment. It reveals whether you are ready to begin studying or training.
For those who are going to English speaking countries for secondary education, work experience or training programs. The test focuses on basic survival skills in broad social and workplace contexts.
Here are IELTS Coaching Institute in Pakistan
In Pakistan there are two services that conduct the IELTS test. They may be two different services but the test format for IELTS remain same. Following is a brief a description about these organizations.
What is British Council?
The British Council offers IELTS tests at eight locations across Pakistan: Islamabad, Karachi, Lahore, Multan, Faisalabad, Peshawar, Gujrat and Hyderabad.
They currently run two tests per month in Islamabad, Karachi and Lahore, and one test per month in Multan, Faisalabad, Peshawar, Gujrat and Hyderabad. Places are assigned on a first-come, first-served basis. Their test charges are written below with all dates.
What is AEO?
AEO (Australian Education Organization) have five different test locations in Pakistan: Islamabad, Lahore, Karachi, Jhelum and Multan. Test dates are available throughout the year. AEO will provide you the free SMS service to notify you about your test venue, speaking test date and time. Your result will be available online on the 13th Day after the test. Their test charges are inscribed below with all dates.
Keep visiting this page for latest test dates of IELTS in Pakistan. Following are all latest, regularly updated IELTS Test Dates for all cities.
IELTS test dates in Faisalabad
Pakistani students who wants to know the details of the ielts test in Pakistan, can get all the relevant details about ielts test, ielts test dates and much more about ielts from here
IELTS Test Dates in Pakistan test dates
X
FREE STUDY ABROAD

Free study abroad expert advice