Australia Top Colleges and Universities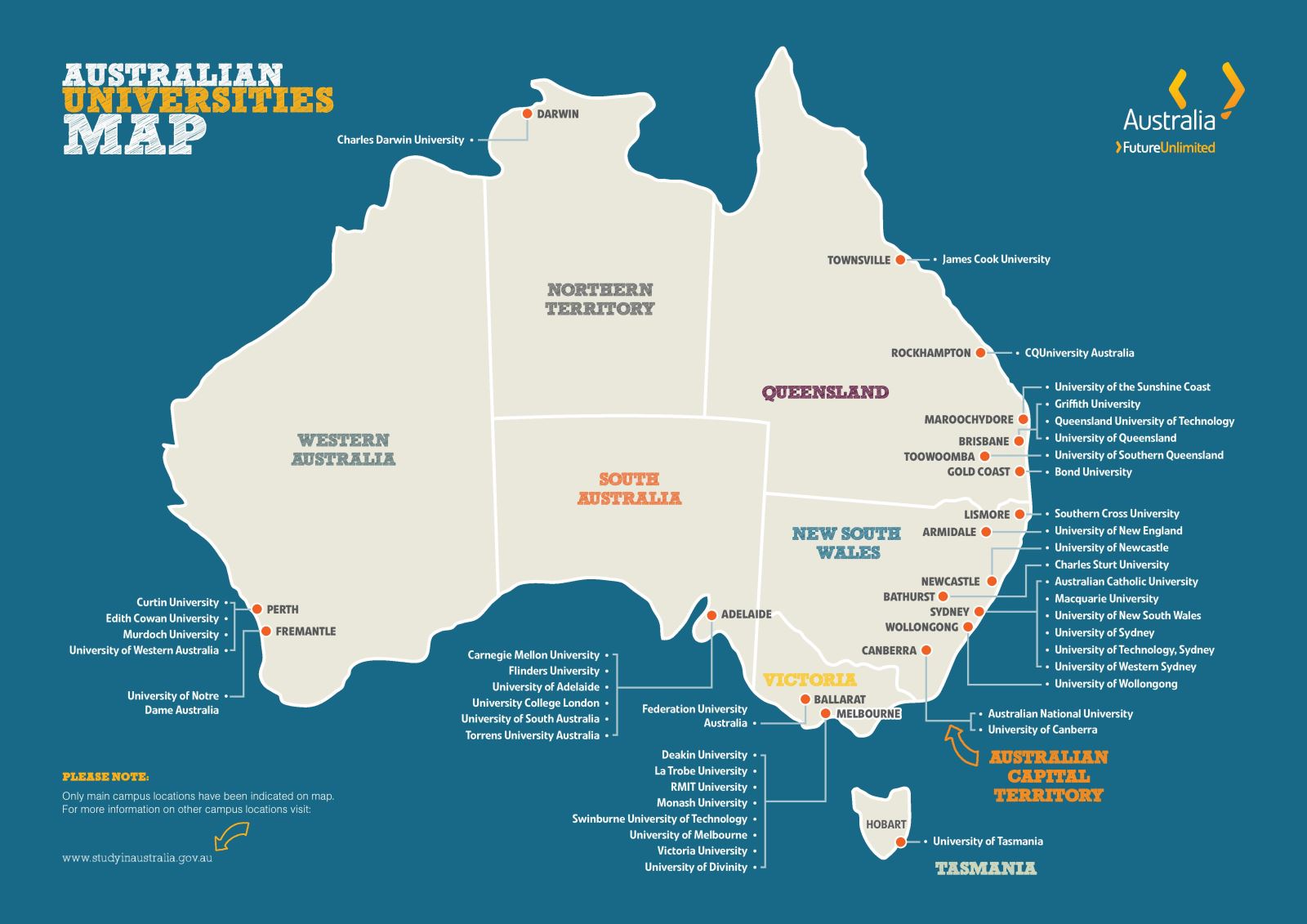 Guide Map to all Universities of Australia
There are 43 accredited Universities in Australia. E ach of them has a main campus in one of the states. Following is a list of all universities in Australia by their geographical area. Higher education qualifications are also offered by many non-university providers in the higher education sector.
All Accredited Universities in Australia
All Universities of Australia
Click here if want to know more about Top Universities of Australia.
FREE STUDY ABROAD

Free study abroad expert advice