7 Mistakes Every Pakistani Freshmen Student do in Abroad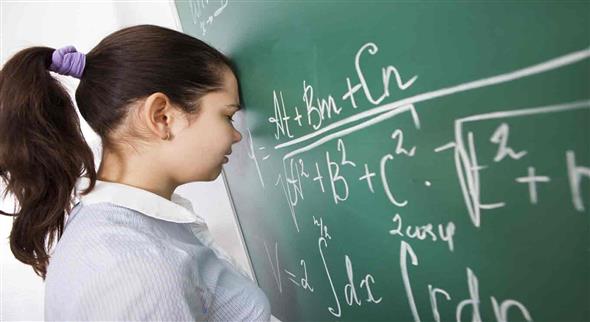 Moving abroad or want to move abroad for studies, here are some common slipups every Pakistani do, intentionally or unintentionally. These mistake can be hurtful for your studies and life there. I have researched, asked and gathered a total of following mistakes, how they affect you and have also discussed their solutions.
1 - Missing Course Registration
You have to first register the optional courses prior semester start.
This registration process also includes the option of teacher, whose class would you like attend the whole semester. Pakistani students unaware of the new world, forget this.
It is not like you will be dropped out of university for this but it can make your coming semester quite difficult. Since you don't really get to choose that/those subject(s), university management itself assigns you a class. This way, you may have to learn a very unappealing course by a very unappealing teacher. Be sure to get complete information from international students' counselling department prior hand.
---
2 - Buying All New Text-Books
Full of excitement, Pakistani students, when first move to a foreign country, are like nerds. They just want to top the hell out of that university. With this positive nerdy energy, and fear of unfavorable circumstances, they buy all new books of every subject of first semester in advance.
Books are a little easy to buy in Pakistan, since they are cheap. But that is not the case in foreign countries. In countries like USA, each book's cost may range from $100 to 300$, that is like about 10,000 to 30,000 rupees each book. Each semester 5 to 6 books for just 4 months and not even complete book is needed for each subject's syllabus.
"Don't be too fast in buying books, first get to know the environment, how is that going to work there. You might get free Soft copies of those books", says my friend Arslan Javed's cousin, a Pakistani Student studying his MPhil abroad in Finland. "Do remember, you can also buy Second-hand books or borrow books from class fellows when you need them."
---
3 - Forgetting Travel Signature
Studying in abroad, you will have to travel in and out of that country several times. Obviously, you don't plan to spend straight four/two years abroad when you go abroad for studies.
You will come and go home for holidays, vacations, events etc. You may also have to go to another country for some tour or some study program. In a foreign country you can't just move like that, it is not your Aunt's home.
You are going to need a Travel signature in order to move in and out of country. Make sure you drop in International Student Advisor's office for your Travel Signature and take appointment in advance 3 to 4 weeks prior. Without Travel Signature, you can move out of the country and won't be allowed back in.
---
4 - Committing in a Relationship
I don't know what it is with this young generation, always so eager to get in a relationship.
"A very big mistake I have often seen students doing, is committing in a Relationship. They may be doing it for Green Card, to blend in that culture or to avoid their loneliness; in every situation, it's not a good stair to step on", says Ameerhamza Asgher, a teacher, Mathematician and a Software Engineer. "Abroad is a strange land and culture for us, they have values of their relationship than us. What is a sacred thing for us, may be just a game for them."
It is better to stick with your parent's nurturing. You won't have your family or best friend with you there, so, you are only one responsible for all your studies and health. This kind of relationship will not only affect your studies, but will also impair your habits and sabotage your morals.
---
5 - Too Scared to Ask Anything
This one is really most common for Pakistani students. They usually suffer Inferiority Complex because they come from a country that is not very advance nor have a good a reputation on international level. Because of this abject notion, you may feel too scared to ask anyone anything. You might even be silent in class, not learning nor making any friends. This situation can cause big difficulties for you.
"You must have confidence in yourself, if you don't believe yourself, no one will", says Usama Ahmed Awan, a teacher, Educational Counsellor, Journalist and Writer. "If you didn't have good grades in your past life, doesn't mean you are not up to snuff. You are just as smart as any other."
I myself have seen many instances like this. Students who barely passed college perform extraordinary in university life. Education system does not measure your smartness or ability. It just proves how hard working you are. So, chin up, be confident, do as needed without any fear. Abroad, they will calmly understand every issue you have, since you are new to that land and they will be more than happy to be able to help you.
---
6 - Joining None/Too Many Activities
Some abroad Pakistani students are either too lazy and dull or too hyperactive and excited. Both don't conclude any auspicious outcome. Pakistani students either do nothing after lectures, they just come back to hostel and waste all their time on computer or they join too many activities like clubs, fraternities and end up exhausted with no time for their studies.
Neither of these are good for your career. You first specify time for studies and then plan for extra time. Sitting all day and night in front of computer or just inside hostel is not a good idea, you will abolish joy out of your life. You should first decide activities you like to take part in i.e. sports, literature. Then take part in that activity, it will not only keep you stirred but you will enjoy your time and also make many friends expanding your social network that is really important.
---
7 - Befriending only Classmates and Other Foreigners
This is a habit that sabotages your whole purpose of going abroad for studies. Many students only hang out and make contact with students that are also foreigners or from their country. If you wanted to comprise your life around only Pakistani network then why bother going out of the country. Those natives are not monsters, they won't bite you, I guarantee.
They also enjoy this mixed diverse culture and would be pleased to be friends with you. Be confident and contact them for anything, this will open your mind to new personalities. This way, it will not limit your social network. A country's native must be your friend, so, they can helpful when you need them there.
---
Go to our
News and Events
for more Latest Informative and Interesting Articles
Want to Study Abroad? Still Confused? Here is Complete Information on every country and their Study Abroad Guide
FREE STUDY ABROAD

Free study abroad expert advice