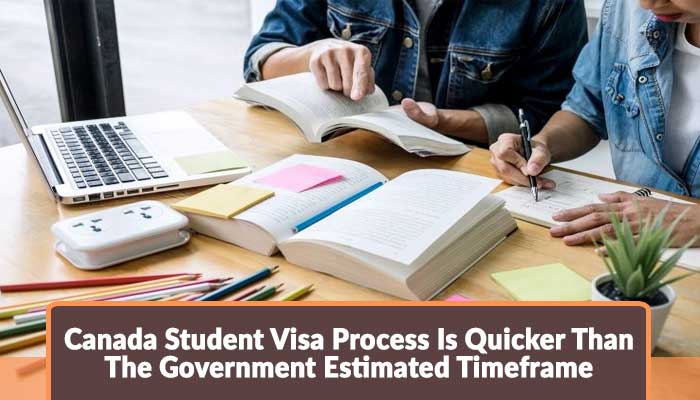 Stakeholders reveal that the Canadian student visa process could be easy and quicker for some countries. Language Canada after discussing with a number of agents and embassies reveals that students from some countries such as Japan, Vietnam, Korea, China, and in Western Europe can get the opportunities of their Canada study permits quick approval than the expectations.
Reasons Behind This Quick Processing
Not future projections and historical data based on IRCC's website are the main reasons behind this quick processing, said by Languages Canada's Diego Sanchez. Sanchez further reveals that students from some particular countries will still face a delay in their visa processing time. However, to make the visa process easy and quick the organization of Sanchez is contacting and discussing the individual embassies.
It is said by the executive director of the Canadian Association of Public Schools International, Bonnie McKie that a small print has shown on IRCC's website by which the point of historical data is confirmed but that may not be longer accurate. He said that it does not indicate that the processing time is based on historical data. However, CAPS-I is anecdotally hearing that students are receiving visa approvals since October 2020, says McKie. But students would come with some exceptions. For example, students who have been arrived in the last three weeks are going through the quarantine period and then they will start any of their activity.
The Canadian visa application process is the main concern from the students' side. Many students are still facing difficulties in their visa approval and this is also leading students to halt their plans to Study in Canada.
Canada Still Encourages International Students
Sanchez says that not all students are properly familiar with the IRCC's website. This is another reason that students try to halt their study plans for Canada. Language Canada is also communicating to its members to make them know that the estimates of IRCC are based on historical data and it is not representing the current visa processing time. However, it is revealed by Canada's authorities that we are still encouraging people or international students to apply for Canada because they are getting visa approvals from Canada.
Canada A Biggest Study Abroad Destination
In 2018, almost 721,205 international students were counted at all level study programs in Canada. These are counted as the largest number of international students than ever. The number of international students is still increasing but a little difference we see because of the Coronavirus pandemic. Anyhow, as the situation will get normal the rate of international students would increase.
Because of the large number of international students and, at the same time, because of the higher education benefits, Canada still occupies the central position among the top 10 study abroad destinations in the world. Where Canada is offering unique benefits to international students, at the same time, international students are also contributing a lot to improve the Canadian economic rate. It is counted that international students are contributing some $22billion annually to the country's economy and almost 170,000 jobs are sustaining with the help of international students.
Apply For Study In Canada
Students who are still looking to apply for Canada can still get a better response. You are advised to just prepare your application for study in Canada. However, those who are facing any issues and are not so familiar with the Canadian study application can find potential assistance from the Canada study consultants available at studyabroad.pk. Make an appointment with them and they will guide you properly that how you can get success in your study application as well as visa application.
X
FREE STUDY ABROAD

Free study abroad expert advice