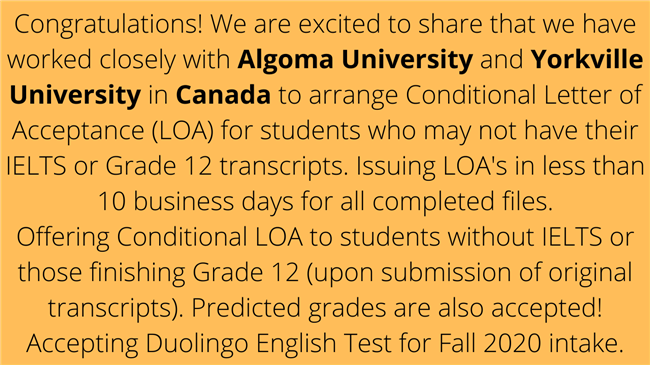 Congratulations!We are excited to share that we have worked closely with Algoma University and Yorkville University in Canada to arrange Conditional Letter of Acceptance (LOA) for students who may not have their IELTS or Grade 12 transcripts.Issuing LOAs in less than 10 business days for all completed files.
Offering Conditional LOA to students without IELTS or those finishing Grade 12 (upon submission of original transcripts). Predicted grades are also accepted!
Accepting Duolingo English Test for Fall 2020 intake.
Consultant Info
X
FREE STUDY ABROAD

Free study abroad expert advice