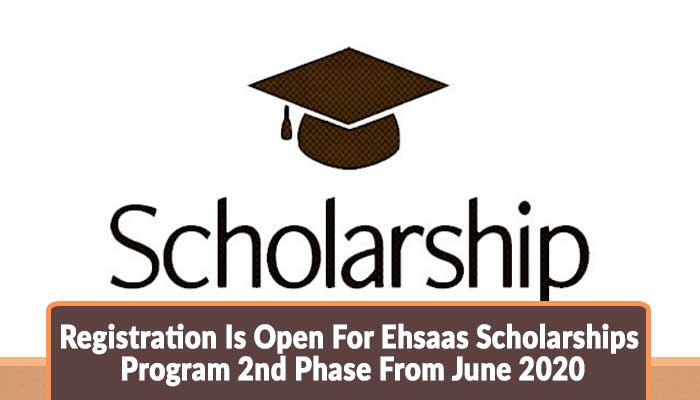 The Government of Pakistan has introduced Pakistan's largest scholarship program named Ehsaas Undergraduate Scholarships Program especially for undergraduate students in 2019. Now, the 2nd phase of the scholarship is going to be started in June 2020. It was decided by the government that almost 200,000 students will be awarded scholarships for the coming four years to facilitate them in their undergraduate studies. It is a fully-funded scholarships program. It has seen that education at the undergraduate level is difficult for students and most of the students get disturbed in completing their undergraduate studies because of study expenses. However, this offered program is not only facilitating the students in covering their tuition fees but students will also be provided with a monthly stipend.
Eligibility Criteria For Ehsaas Scholarships Program
Applicants under the following conditions can apply for Ehsaas Scholarships Program:
Applicants belong to low-income families are eligible. However, they have to give proof of this condition.

Students who are currently enrolled for undergraduate programs in an HEC recognized university are eligible.

Students who have secured admission on merit basis in any public sector university are eligible.

Students secured admission on self-finance or self-support basis are not eligible.

Students who have already received any scholarships and grants are not eligible.

Only regular students will be considered for this scholarship program. However, distant learning students will not be able to apply.
Benefits Of Ehsaas Scholarships Program
The selected candidates will be provided with the following benefits:
Selected candidates will be provided 50,000 PKR annually.

200,000 scholarships award will be provided to undergraduate students in 04 years.

50% of awards are reserved for female students.

Scholarships will cover full tuition fee

Selected candidates will also be provided a monthly stipend.

Students with disabilities and students from underprivileged areas are preferred.
How To Get Registered For Ehsaas Scholarships Program
All the interested applicants can apply through the official website of the Higher Education Commission, HEC.

Applicants are advised to submit the applications within the due dates.

The scholarship portal will not be visible after passing the deadlines.
Deadline For Ehsaas Scholarships Program
The 2nd phase of scholarships is going to be started in June 2020. The applications are receiving by HEC and the deadline is not announced yet. Students are advised to hurry and submit your application today.
Other Scholarships Announcement
Studyabroad.pk helps students in choosing their study programs. Students are provided the complete guide that how to make your study abroad applications possible. At the same time, the deserving and needy students can also find the complete detail of the scholarship program on a daily basis. For local scholarships programs 2020 as well as for international scholarships programs 2020 keep visiting Studyabroad.pk daily.
X
FREE STUDY ABROAD

Free study abroad expert advice