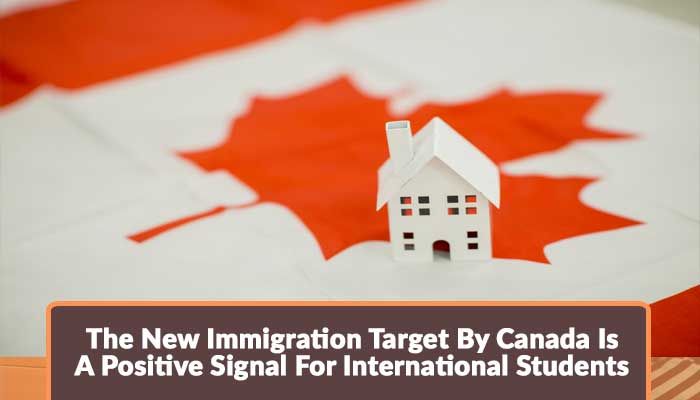 The Canadian government sets a new immigration target according to which Canada will offer almost 1,233,000 foreign candidates new Canadian residence permits between 2021 and 2023. The universities of Canada revealed that this would be a positive signal for international students because after completing their higher education in Canada they can get more opportunities to settle down there.
The new immigration target report was published by the Immigration Refugees and Citizenship Canada after reviewing the 2020 immigration Annual Report to Parliament.
Immigration Minister Remarks
Marco Mendicino, the Minister of Immigration, Refugees and Citizenship reveals that the immigrants in Canada are beyond measure. However, the immigrants are no accounting for the progress of the country for the last century and the half-century is completed without any contribution from the newcomers.
What Is New Immigration Target
According to the newly designed immigration goal, the Canadian government has announced to welcome 401,000 new immigrants or permanent residents in 2021. However, the target of 411,000 and 421,000 new permanent residents has been set for the years 2022 and 2023 respectively. It is declared by the stakeholders that the target would partly be achievable by the international students who would start staying in the country after completing their higher education from the Canadian universities. This is the reason that this new immigration target is a positive signal for international students.
Director of research and external relations at Universities Canada, Wendy Therrien reveals that graduates from Canadian universities will go through the clear government pathways to immigration, in case of showing their desires to stay in Canada after their studies. The senior manager of Fragmon (a law firm that deals with immigration services), Cosmina Morariu explained that a Canadian study permit is one of the major gateways to get entrance opportunities in Canada.
The study permit will allow international candidates to get entrance permission for higher education in Canada. After completing your studies you will be eligible to get a Canadian post-graduate work permit, which is known as a very flexible and open way that allows international students to get employment opportunities in Canada at any employer and any desired location. The more convenient thing is that you will be eligible to stay on this work permit for 03 years. Cosmina Morariu also reveals the fact that a one-year work permit in Canada would allow you to apply for a Canadian residence permit. She added that students who would apply for a residence permit after a one-year graduate work permit will be considered as the most significant part of the immigration target set by IRCC.
Targeted Categories for New Immigration Goals
IRCC reveals that the economic immigrants' group will highly be considered for immigration and the target of 723,500 candidates is set for this group that will be accomplished between 2021 and 2023. However, the economic immigration group is further divided into six main categories or sections in which Federal High Skilled, Federal Business, Economic Pilots: Caregivers; Agri-Food Pilot; Rural and Northern Immigration Pilot, Atlantic Immigration Pilot Program, Provincial Nominee Program, and Quebec Skilled Workers and Business are included.
X
FREE STUDY ABROAD

Free study abroad expert advice