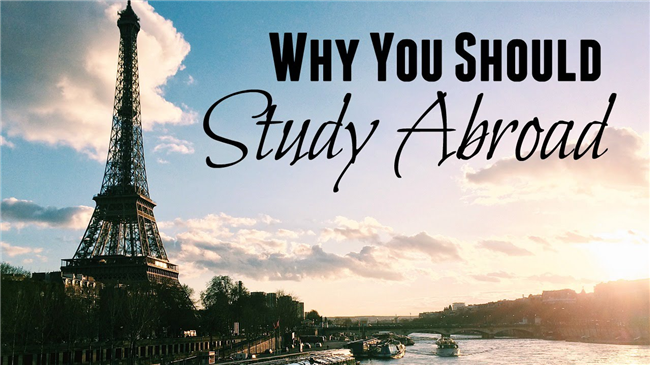 Things you will Love & Hate about studying abroad
No matter in whatever stage of education you are in life, the thought of studying abroad is quite appealing, but it is not all always parties. There are things you will love about studying abroad and things you will hate.
Here is our list of the things you will love and hate about studying abroad.
Loves:
It'll look good on your CV
Studying abroad gives makes your CV more attractive as you can explore a new country at the same time as picking up the international skills to gain a decent graduate job. Also it will increase your international job prospects. While you can always go home at the end of your time as an international student, many choose to stay and apply for a working visa. Even if you return home or decide to seek work elsewhere, the international experience is likely to be looked on favorably by employers.
Meet a diverse range of people
Along your studies you will be able to meet many different types of people who will not only help you to develop your people skills, but it will also give you a firmer knowledge of others, both friend and foe.
Learn differently
Often those studying abroad will experience a completely new way of learning and teaching. This can be scary, but it will also open your mind to new ways of learning.
Learn self-reliance
Moving abroad for studies is the ultimate test in self-reliance. When (or if) you move back to your home country, you will be less likely to rely on others and you will start taking more responsibility for yourself.
Getting to know different cultures
Cultural sensitivity can be developed while studying abroad thus, it's easy to accept your own culture as absolute, but living in another country can help inform your point of view on your home culture, allowing you to develop your own views rather than simply accepting those defined by where happen to come from.
Learn more about yourself
Throwing yourself into a completely new environment will help you to figure out what you are good at, as well as what you are not good at. These are things that can then be built on during your study abroad experience. This is how Study Abroad Helps You to Grow Better.
Gain life experience
One of the ultimate reasons to go for studies abroad is to gain Broader Life Experience. You will learn how to organize your life and condense it into one suitcase, handle unforeseen situations together with independency and self-sufficiency.
You learn to appreciate the smaller things more
Studying abroad usually means you have even fewer possessions than the average student, and being that the feeling of being away from home can really make you miss those comforts that you would have otherwise taken for granted.
International student funding is becoming more common
Studying abroad does not mean that you will left penniless, as more and more institutions and governmental bodies are offering students with easy student loans and scholarships for international students.
Use your spare time to explore
In between lectures and lab sessions, studying abroad should leave you with plenty of time to explore. Whether you're one for visiting iconic landmarks, trying new foods or bartering at local markets, there's always bound to be a better way of spending your time than scrolling through Facebook!
Hates:
Finding accommodation in new country
Often students abroad face difficulties wile finding the right accommodation for them initially. They have to go through months of struggle before finally settling into the most appropriate home/apartment.
To actually study instead of party all the time
There is a general misconception in the minds that studying abroad means more fun and parties. However, the reality is a bit different. Studying abroad asks for more dedicated learning and studies than just partying around the new environment.
An extreme case of FOMO.
You will be making new memories, and so will your friends back at home "without you". Whether it's weekend trips, the group chat you'll be removed from or school events, the truth is you will miss it all. Fear of missing out might affect study abroad for you.
Scared of new experiences.
No matter how many hours you spend preparing, there will come a point where everything will go completely wrong. So, you should avoid from the Top Students Mistakes during your study abrod period.
Being alone.
As an international student, you will spend many hours by yourself. Friends will want to go see different attractions than you, and you will spend solo time exploring. In that if you get sick, the feeling of isolation gets double. Being comfortable wandering around lost, by yourself, is a necessary quality for students studying abroad.
Need to win people over.
The second you speak English to your friend in line, most people will not like you. You must be comfortable with the fact that many people around the world do not like Americans, and usually it's for a good reason.
Liking the way you are.
It is impossible to travel around the world and remain the same. Your experience abroad will change you for better or for worse, often both at the same time. You will come back with entirely new traits to surprise your friends and family with.
You spook easy.
Someone will scare you while you are out there somehow or the other. It may be a man following you at night, a woman trying to steal your bag on the train or people shoving selfie-sticks in your face. Someone will recognize you as a tourist and try to capitalize on it.
Friends not like you.
Study abroad will introduce you to college students from all over the host country. Chances are no one will be just like you. You will make no friends if you wait around for someone with similar interests.
X
FREE STUDY ABROAD

Free study abroad expert advice