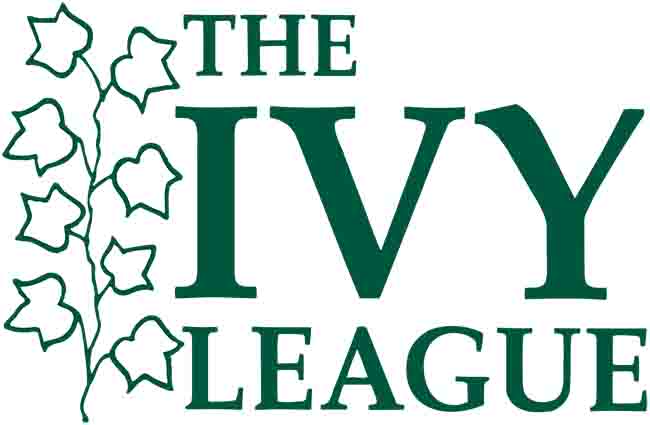 If you are student living in United States or from any other part of the world who wants to study abroad, you must have heard the term 'Ivy League'. This term is used for a group of 8 higher educational institutes in USA referred to as 'Ivy Leagues Universities'. It all actually started from National Collegiate Athletic Association (NCAA). NCAA is divided in three divisions. One of these divisions has these 8 highly competitive universities. This division came to be called Ivy League.
The term Ivy League is said to be used as early as 1933 however it became formal in 1954. All these universities are not only extra ordinary in athletics but they have also proved their mettle in academic fields. These universities are one of the highest ranked institutes in USA and in world given the United States is top study abroad destination. The name of these universities are:
2. Yale University
3. Princeton University
4. Columbia University
5. Brown University
6. Dartmouth College
7. University of Pennsylvania
8. Cornell University
In this article, I will tell you about these Ivy League institutes, their standard in higher education and their value. Ivy League schools are viewed as some of the most prestigious worldwide. These universities have the largest of financial endowments in the world. They began to generate more endowment and funds from their athlete teams. However, with the passage of time, academic performance also crossed new level of success.
With these huge endowments, they provide countless resources for their academic programs and research activities. In addition, each of these institute receives millions of dollars from federal and state governments in research grants and other subsidies. These universities are now very tough on student selections. They choose only the smartest and most talented students from around the world. In addition, they charge the highest of tuition fees in the world averaging between $55,000 and $60,000 per year. Let's get to know a little more about them.
---
1 - Harvard University
Location: Massachusetts
Harvard University is a private American higher educational institution founded in 1636. Harvard University is currently ranked 3rd best institute in USA and as well as 3rd best of the world in the latest QS Ranking to study i 2018. It has an acceptance rate of only 6%. It is also one of world's most famous universities along with Oxford. Currently there are over 20,000 students studying at Harvard. , Harvard University provides 70% of all its students with financial aid and 60% of undergraduates receive the Harvard Scholarship. Here see Why Study at Harvard University and everything a student should know.
---
2 - Princeton University
Location: New Jersey
Princeton is ranked 6th best university of USA in the ranking of QS. It is also 13th best university of the world. There are currently 5,200 undergraduate students and 2,600 graduate students studying in Princeton University. It has an acceptance rate of only 6.5%.
---
3 - Cornell University
Location: New York
Cornell University is America's 7th most top ranked university. In QS Ranking of top universities, Cornell was said to be 14th best educational institute of the world to study in 2018. They had an acceptance rate of 14 percent in 2016. It cost about 35 – 51 thousand US dollars tuition fee per year to study in this university.
---
4 - Yale University
Location: Connecticut
Yale University is currently ranked 8th best university of United States of America and hailed as 16th best of the world. Yale also holds the title of being Most Diverse university of USA. It is Third most difficult university of USA to get admission. It is also Best university for English and Psychology of 2017 in USA. It has an acceptance rate of only 6%.
---
5 - Columbia University
Location: New York
Columbia University is ranked 10th best university of USA by Times Higher Education and 18th best of the world by same organization. It is also 3rd best university for Nursing and 9th most Diverse university in USA. University of Columbia is currently considered 7th most difficult university in USA to get Admission. It has an acceptance rate of only 7%.
---
6 - University of Pennsylvania
Location: Pennsylvania
Ranked world's 19th best university by QS, University of Pennsylvania is a member of Ivy Leagues. Just like any other elite institute, this university also has every facility a student can need. They have made their name in all academic fields and research. Like Ivy League university, it also has a very tough acceptance rate with a very high tuition fees. However, they also offer many scholarships to the students who are talented enough. It is ranked 11th best higher educational institute of its country.
---
7 - Brown University
Location: Rhode Island
Brown University, a member of Ivy League, is ranked 53rd best institute of the world to study in 2018. It is ranked 20th best university of its country. It has an acceptance rate of just 9.3 percent. Brown University charges about US $50,224 tuition fee per year.
---
8 - Dartmouth College
Location: New Hampshire

Dartmouth College is also one America's top ranked higher educational institutes. It was ranked 169th best university to study in 2018 for international students. Currently there are over 6,400 students enrolled at this institute. Over the years it has graduated many successful alumni including 3 Nobel Prize laureates and 79 Rhodes Scholars. Dartmouth college has 39 academic departments offering 56 major programs. They have an acceptance rate of just 10.5%.
---
What is the Value of Ivy Leagues?
It has been many decades since the name of Ivy Leagues become popular. All students, professionals and employers around the world know and respect these institutes. However, this does not mean they are the best universities of the world. We can say that they are one of the best education institutes. There are also other universities like MIT, CALTECH and Stanford that are not Ivy League, yet they are ranked higher than them. All these institutes have great education system and also a promising future. If you can afford them or have enough resources, you should definitely study here. But the first priority should be what you want and what university suits you best. Don't just follow the brand.
X
FREE STUDY ABROAD

Free study abroad expert advice