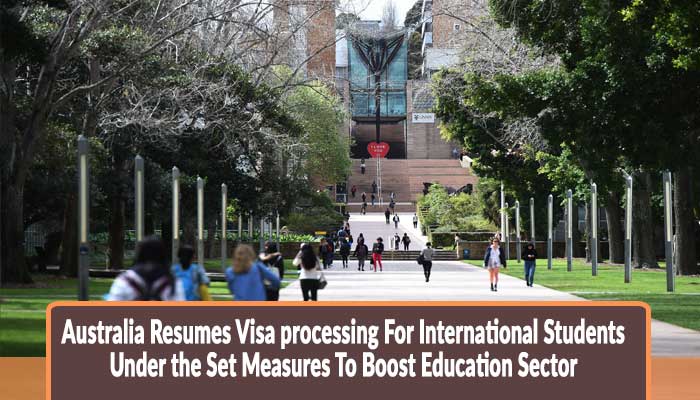 The Australian government has announced that they are going to recommence granting visas to international students. They are also allowing current students to continue their online studies while staying overseas. The purpose of this action is to assure that country remains the best study abroad destination on priority while ending the pandemic.
Role Of International Students In Australia
It came to see that AUD$40 billion are annually contributed by the international students and 250,000 jobs are supported by them in Australia. But, due to the pandemic, Covid-19 crisis the closure of borders happened which remained 87,000 (22%) university students outside of Australia.
The acting immigration ministry, Alan Tudg comes with the latest announcement that five measuring steps would be taken to keep international students in Australia after subsiding the pandemic. Tudge says that "Students want to study here and we want to welcome them back in a safe and measured way".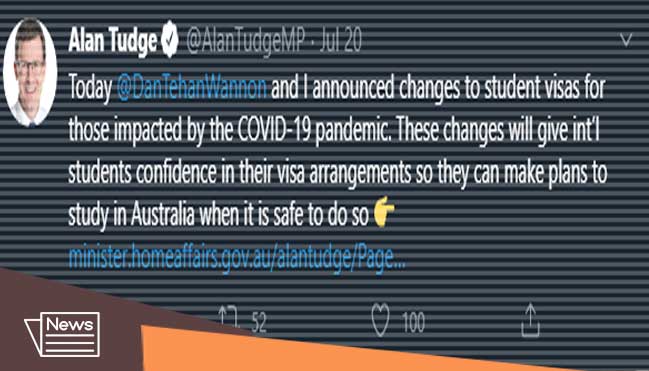 Five Measuring Steps Taken To Welcome Back International Students
The following are the measures taken by the Australian government to keep the international students remain in Austral:
The government will resume Australian student visa processing for international students in all the locations outside Australia. It means that when the borders will reopen, after ending the pandemic, the students will already have the visas to travel back easily.

Due to the Covid-19, if students won't be able to complete their studies under the original visa validity, then international students will be allowed to apply a further student visa application free of cost.

Current student visa holders who are, due to Covid-19, studying online outside Australia will be allowed to take that study to calculate towards the Australian study requirements to apply for Australian post-study work visas.

Graduates, holding a student visa, who will not be able to return due to Covid-19 will be allowed to apply for a post-study work visa outside Australia.

In order to provide English language results, applicants will be given additional time. This opportunity is for those where the service of language test has disrupted due to Covid-19.
Tudge declares that all these changes are derived for the international students residing in Australia and those who are unable to travel back to Australia. Tudge also said that these measures would be helpful to get back and recover the international education sector which is the fourth largest export sector of Australia. He added that "the health of Australian people is important but international students would not get any further disadvantages because of this pandemic".
Most of the new students are adversely affected by the pandemic but they would also be treated the same as the current students are treating. Due to the drop of international students from Australian universities, under the wake of the pandemic, Australia has faced an estimated $16 billion black hole.
Those who are planning to study in Australia are invited by Studyabroad.pk to get all the status of study in Australia and start your study abroad application under the guidance of the experts.
X
FREE STUDY ABROAD

Free study abroad expert advice