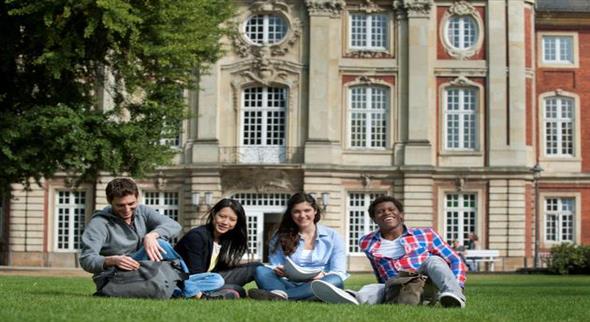 English taught Programs are academic degree programs in a Non-English foreign country that are taught in English language. For instance, 1st and chief language of

Germany

is German language, but they teach some degree programs in English language specifically to attract international students.
For a Pakistani, first learning English from our native language and then going to another third language country for study might sound a little a difficult but it has its own perks. Even in a Non-English developed country, you will find a great number of international students from all around the world and most of them would be English. According a survey, there are average 44% Americans, 21% Chinese and 35% from the rest of the world in English-taught programs in developed foreign countries.
Advantages of English-Taught Programs
---
You get to learn a New Language
If you are going to a foreign country, obviously their language becomes your need. You might not learn a skill even after taking courses and paying huge amount of sums. But, when you are in the country, not learning their language is not a choice. You eventually get an understanding of that language and start speaking fluently in about 1 year.
"Learning a new language enhances our mental life and capabilities."
Learning a foreign language other than English really highlights your Resume. It show you have exceptional communication skills. This way you can really be useful for a corporate working on global level and have international clients.
You can also find a diverse mixed culture of all different color, race, language and country in English countries like Australia and USA. But, in a Non-English foreign country you will find a lot of people from all over the world, including English, Arab and Asian countries. There are also many natives who take English taught programs.
This way, your study group will most probably consist of one American, one from

China

, one European and one native of that country. This teaches you to blend in all types of personalities and broadens your conceptual horizons. You will have knowledge of all types of people and countries and DOs and DON'Ts in their company.
---
Low Tuition Fee and Global Education
All Non-English countries are a lot cheaper than any other English country. These English when saw attraction of international students, they have become a rip off. Though, their education quality is same as any other English country, they don't take advantage of you and cost only reasonable amount of tuition fee and also provide as much compensation as possible. There are more chances of getting

scholarships

in a Non-English country than any other English country.
You might have an image in mind that no country, specifically Non-English, can be better than

USA

and

UK

in education. However my friend, not every university in USA is

Harvard

or

MIT

; nor

Oxford

or

Cambridge

in UK. Almost all Non-English countries have at least 2 universities that are ranked in top 50 of the world.
---
World Wide Social Network
A social network is one of the most important assets of a professional. Eventually, you may like it or not, you will have to go through professional life. This is where you realize the importance of a good network. No matter, how rich or successful you are, you will always need a guy for something.
Studying in Non-English country, you will meet people from all around the world especially from developed English countries like
USA
. In your professional life, you will be blessed with network literally spread all over the globe. That network will quite useful to you in times of need i.e. you might have to go to one their countries; for education, business or job. They might also help you in your future businesses or may be assembling clients.
---
Disadvantages of English-Taught Programs
Difficult Culture to Assimilate
Going to a foreign country in a totally strange land can be quite difficult. You see a totally new world with all different people from you in all characteristics.
In totally new language, it can be very competitive to get mixed. But, when you got to a Non-English country, it's all the more problems, predicaments and dilemmas.
In English countries, you can at least converse to general matter like shopping and asking for assistance. In a Non-English country, with a third language for you, you get really tough to even ask for help or directions. There won't be much people speaking English other that your university. However, it is still a part of experience and can be quite an adventure for enthusiasts.
---
Non-Interactive Group Study
In a Non-English country where all other students are also like you, not having the idea
the native language and just intermediate skills of English language. It can be pretty hard to convey your message to each other, specifically you will be trying to discuss academic subjects.
"

All of my individual assignments have much higher marks than my group work because we all have such differing levels of English

", says Wagner, who's working on a master's at the University of Edinburgh in Scotland.
---
Difficult to Find a Job
Most students who are studying abroad usually get the job of a waiter, salesman or some mediocre job like them.
The hindrance is, that you require native language skills for these kinds of job. Obviously manager won't tolerate if you served a mutton leg to a vegetarian in a restaurant. Unless you have the skills of foreign country's native language you can't do any of the normal jobs.
But you still have the option of freelancing or some other job that does not require any of customer service skills. Though it is difficult, students still manage to find a job to fulfill financial needs.
---
Go to our
News and Events
for more Latest Informative and Interesting Articles
Want to Study Abroad? Still Confused? Here is Complete Information on every country and their
Study Abroad Guide
X
FREE STUDY ABROAD

Free study abroad expert advice