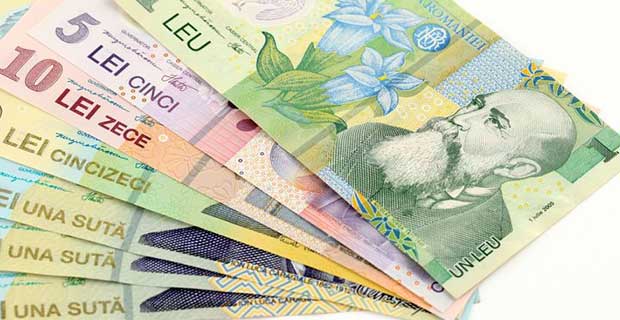 Studying in Romania for no-EU students is a little bit expensive. However, the country allows work while study to foreign students, therefore most of the students work part time to cope with their study and living expenses
Study Cost in Romania Universities 2020
Regarding study expenses, the study abroad student has to bear some pre-departure cost like application fee, language course fee, preparation of documents, and the visa fee off course. The visa fee for Romania is around $80 but this figure is subject to change depending upon several factors. The last major expense is of Airline Ticket. The airfare from Pakistan to Romania is generally about 85thousand PRS. Students also have to make bank statements and show the prescribed money in their accounts that they can bear the living and study charges in Romania without any help. Moreover, students sometimes have to buy health insurance in their own country. Thus the overall figure exceeds one million Pakistani Rs.
The next big expenditure is the post-departure cost, it means now student has reached Romania to begin his/her studies. The primary thing here to consider is the tuition fee. Romania charges a full fleshed tuition fee from the non-European student if they do not arrive on any scholarship program. The tuition fee at Romanian university varies according to the University, its location, the course selected and lastly, the medium of instruction selected. It means in which language the student will attend his/course
Tuition Fees at Romanian Universities 2020
University tuition fees in Romania range generally in between €2000 to 5000 per year. Non-European third country students studying in Romania must pay the tuition fee in one installment for the first year. This payment should be done prior to applying for the visa. Later the student should pay the annual tuition fee each year while living in Romania. However, the conditions of tuition fee payments for European students are quite flexible. A general fee structure of different courses at Romania higher education institutes is as follows.
Romanian Language course: Around 2600 Euro/year
Graduation or post graduation in
Science subjects or in Mathematics : Around 2400Euro/year
Architecture: Around 3500 Euros/year
Medicine, dentistry, pharmacy, veterinary medicine etc Around 4500-5000/year
Music and arts: Around 4000 Euros/year
The above-mentioned figures are an average estimation. The figures are subject to change according to the academic year and the institutes where they are taught. Moreover, the institutes also charge some annual registration fee every year.
Accommodation Cost
Next major expense to consider is the accommodation cost.
The student in Romania has three major accommodation options. They can either stay in student residences, private apartments or shared room. Student residence under the university administration is the cheapest option; however, many students who do not find a room at university hostels can reside in apartments on sharing or as a single occupant.
Student hostel: rent =€150 per month with all utility bills inclusive.
Shared Apartments: These are shared by two or three students, A3-bedroom apartment can accommodate two or three pupils. It may cost about €100 to 150 per month, inclusive of utility bills
Private Apartments: Students can also rent a solo fully furnished apartment with all the necessary facilities. The price is high and further elevate according to the provided facilities. The apartment's rent per month generally cost from €100 to €300 per month.
Similar to living in any other study abroad destination, the living cost of an international student depends upon is the lifestyle and how he spent. The living costs vary In Romania an overseas student can survive with an average lifestyle in € 500 per month,
The general divisions of the expenses are:
• Accommodation:: €150 – 300 per month
• Food: €150 – 200 per month
• Medical insurance: € 10 per month (26 years or younger students do not pay, it is covered in their tuition fee)
• Internet: around €20 per month
• Travelling entertainment €100-150per month
• Books and similar spending: around €100 per month
Transport Cost
Public transportation includes buses, trams and trolley busses. The fees for public transportations are paid in two ways: tickets or electronic cards. Both the tickets and the cards have to be purchased prior the ride. A public transport pass for one day costs 8 RON, for one week, 15 RON, for15 days, 25 RON and for one month, 50 RON. Another option is Maxi-taxi, which can carry a maximum of 25 people. The charges of Maxi-Taxi depend upon the distance travelled. Romania also offers underground or subway transport. You can buy a subway card with two tickets, which costs 2.5 RON, with ten tickets, the cost is 8 RON, however, a pass for one day, costs 5 RON and a monthly pass costs 25 RON.
The given rates are estimated average rates which can fluctuate according to the location where the student is living, the currency exchange rates, the inflation and off course the lifestyle. Students also have to pay for residence permit, work permit and their renewals. If you have taken help from study abroad, consultants, you might have got a planned average budget to spend your life comfortably at this overseas study destination.
Scholarship Programs 2020 in Romania for Pakistani Students
Students who are admitted through University based or state based scholarship programs are generally exempted from tuition fees, some also cover accommodation and provide funds to eligible students
X
FREE STUDY ABROAD

Free study abroad expert advice