Is Education in America the Right Choice in Trump's Government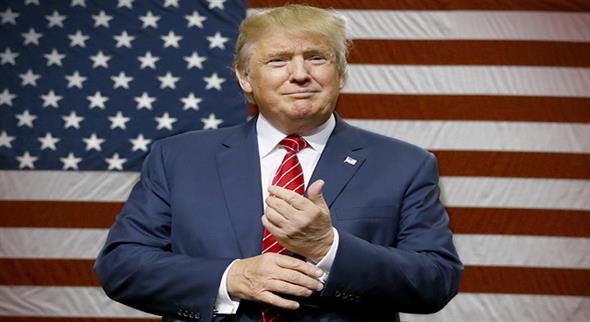 What is Trump?
Donald John Trump, is a 70 years old white racist billionaire, American businessman and politician who has now become President of United States of America after defeating Hilary Clinton in 2016 elections. He is scheduled to take office on January 20, 2017. He is very infamous for his most extremist and hate dialogues and acts against all minorities and specially Muslims in America.
Numerous scandals have arose during his election campaigns for objectifying women sexually and multiple rape charges. Many women claimed to have been assaulted by Trump, dating as far back as the 1980s - all of which Trump has strongly denied. There was also a video leaked in which he abused a female.
Over 3,500 cases have been filed against including, rape, fraud, Assault and many others. Now, for some reason, he really is against Muslims and Pakistan. He has said in his election campaigns that he would ban all immigrants from Pakistan, Kick out all Muslims, close all mosques labelling them as Extremist and Terrorist.
---
How Pakistani American are Treated?
America being most racist country in world is also best in higher education. It's some of the oldest universities like MIT and Harvard are one of the top institutes in world. These universities have made a good name of American education on international level. Otherwise, most racist and illiterate people are found there.
Many Pakistanis and Muslims from all over the world have claimed to be abused or assaulted for being a Muslim. They are called Terrorist and many other vulgar labels are associated to them.
However, all Muslims in America claim that they are very happy. There have been some rare occasion when they were felt unwelcomed otherwise they have good friends, neighbors and a happy life. According to my research, there is not much racism in any university there. There are all educated and well aware of manners and truth, so students till now had no problems there.
---
What will happen to Pakistani Students in America?
Before elections Trump had claimed to kick out all the Muslims, close mosques and stop them from entering America. This had come as an enormous shock to all Muslims in United States. All Muslim community was rooting for Hilary Clinton opposition of Trump. Here are some of the comments made by Trump over Pakistanis and Muslims.
Trump has always been on more favor of India than usual. Being aware of all rivalry and competitions between India and Pakistan, he numerous times showed support to India and presented bigotry on Pakistan as you have seen above. There have also been many events highlighted on News where Trump and his supporter's crudeness was proven. During his presidential elections campaign, he also threatened Pakistan to be chained using India's help.
All things aside, Trump may be the president but he alone don't have the power to do all this. There are millions of Muslims in USA, some of them millionaires and some are very powerful or important people. Even if Trump wanted to, he alone don't have the authority to kick them all out. It was just trick to spice up the wounds of racist Americans, who blame Muslims for everything, for their votes.
If it wasn't so, why Trump have done nothing yet. All Muslims and Pakistanis are still there working, studying and living as a citizen of America. Now that Trump have won the elections, he got nothing to do with Muslims of Pakistanis.
Recently, Trump had a telephonic conversation with our Prime Minister Nawaz Sharif in which he said that he really likes Pakistan, Pakistanis are great people and he would soon come to visit Pakistan.
So, I would say you got nothing to worry about. America is still the best for higher education. If you have an opportunity and to go there, you must not miss it. Go there, learn, expand your horizons and change world's views about Muslims and Pakistanis.
Go to our
News and Events
for more Latest Informative and Interesting Articles
Want to Study Abroad? Still Confused? Here is Complete Information on every country and their
Study Abroad Guide
FREE STUDY ABROAD

Free study abroad expert advice