Study Abroad team has always tried to bring the best of the knowledge for students who wish to study in a foreign country. There are many matters that you have to consider before you actually start this journey. One of the most important things is selecting the right institute. Here see article on What You Should Look For While Selecting a Study Abroad. For this purpose, today we are discussing one of world's best institute, its achievement study cost and application procedure.
---
History of King's College
Kings college is a public research university and of London. It was established and founded by fourth King George and Duke of Willington. It also got his royal charter in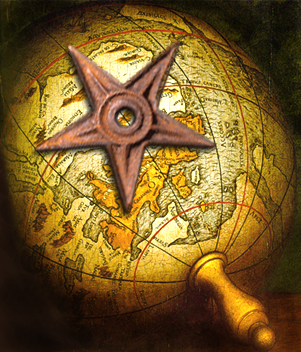 same year of founding. Kings college grew in 20th century because of mergers like Queen Elizabeth College and Chelsea College of Science and Technology merged with kings college in 1985, the Institute of Psychiatry merged in 1997, the United Medical and Dental Schools of Guy's and St Thomas' Hospitals and the Florence Nightingale School of Nursing and Midwifery merged in 1998.Kings college was founded in 1829 and name of king's college shows the favoritism of king George 4 .
The reason of founding this university was theological differences from London university. London university name was changed afterwards in 1826 as a university college London, This University was founded by the support of utilitarian's who were Jews and non-Anglican Christians. At that time Christian people thought that they were trying to change minds of younger students against their religion and they also give this university nickname the godless college.
---
University Campuses:
Just like any other big institute, King's College has 5 campuses. All these campuses are defined below.
Strand Campus
Strand campus is historic campus of Kings College. This campus is in city of Westminster at strand and its frontage is along with the river of Thames.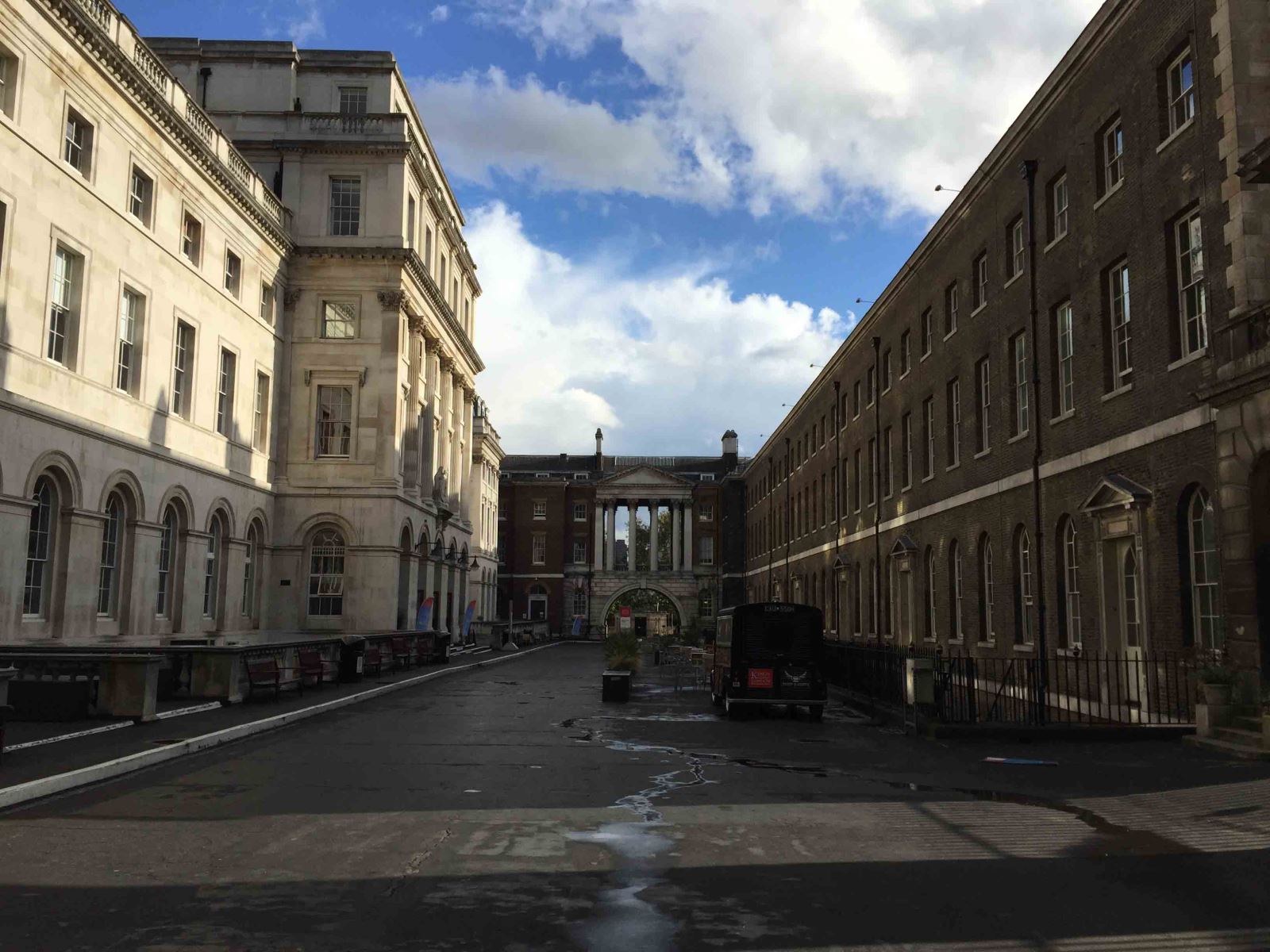 This campus contains the faculty of Arts and Humanities, Law, Social Science and public policy and natural and mathematical sciences physical sciences and engeerning and also business school. Original campus was designed by Sir Robert Smirke in 1831 and later it was also redesigned by Sir George gilbert Scott in 1864. Temple, Charing Cross and Garden are the underground stations nearby this Campus.
Guys Campus
Guys campus in located nearby London Bridge and on the south bank of River of Thames .Guys Campus is on the opposite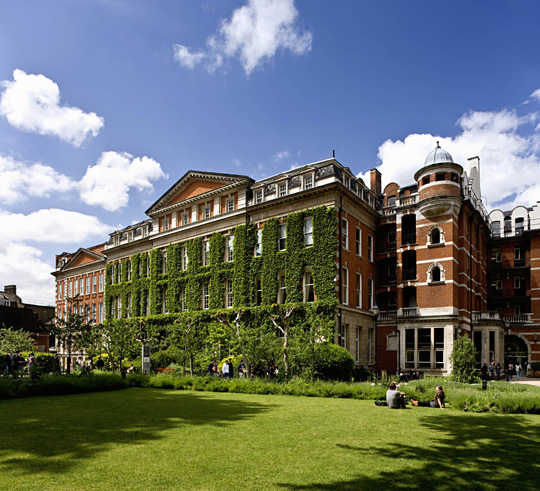 side of Old Operating Theatre Museum. London Bridge and Borough underground stations are also nearby Guys Campus. Thomas guy is the founder of this Campus and this campus is on his name Thomas was book seller and he was a wealthy person. Thomas guy was also a governor of St Thomas Hospital, which is nearby Guys Campus Thomas guy is also a founder of Guys Hospital. This campus has School of Biomedical Sciences, the Dental Institute and the School of Medicine in it.
· SEE ALSO: Most Beautiful University Campuses Around the World
Waterloo Campus
Waterloo campus is at across of Waterloo Bridge. This campus is nearby South Bank Centre in the London Borough of Lambeth. James Clerk Maxwell Building and the Franklin-Wilkins Building are founded in Waterloo Campus. Waterloo underground station is nearby this Campus.
Franklin–Wilkins Building was known as Cornwall House which was constructed in 1912 to 1915. This building was basically a His Majesty's Stationery Office and was also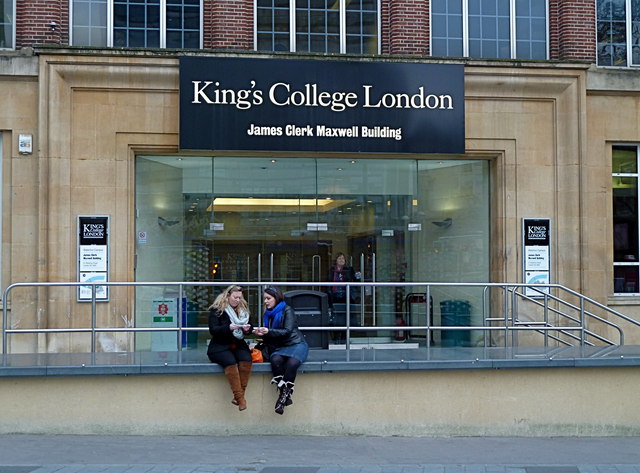 used as military hospital during world war one which has capability to accommodate 1800 patients and has 63 wards. Now a days this building is largest building of university in London. In discovery of DNA structure they have paid their largest contribution that's why the name of this building was changed afterwards as Rosalind Franklin and Maurice Wilkins. This building contains the School of Biomedical Sciences, Diabetes & Nutritional Sciences Division, and the School of Education, Communication & Society, and also Lon DEC – the London Dental Education Centre.
James Clerk Maxwell Building is on name of professor who was mathematical physicist and teaches Natural Philosophy in 1860 to 1865 at Kings. This building contains Florence Nightingale School of Nursing & Midwifery. In addition, president and principles office is also located in it.
St Thomas' Campus
St Thomas Campus is located across the River of Thames. It is in front of House of Parliament in London Borough of Lambeth. Westminster is the underground station nearby this Campus. St Thomas Campus and Hospital in on the name of St Thomas Becket. School of Medicine and the Dental Institutes are a part of this Campus. Florence Nightingale Museum is also found here. Florence Nightingale Museum is on the name of Florence Nightingale. He is the person who founded training school is St Hospital. St Thomas Hospital also has Twin research department of Kings College in it..

Denmark Hill Campus
Denmark Hill is the only Campus Kings College which is not on the River of Thames. This campus is at the south London. Borders of London Borough of Lambeth nearby it. Denmark Over ground station is nearby this Campus. King's College Hospital, the Maudsley Hospital and the Institute of Psychiatry, Psychology and Neuroscience (IoPPN), and also the Institute of Psychiatry, Psychology and Neuroscience, parts of the Dental Institute and School of Medicine, and a large hall of residence, King's College Hall are in it.
The building of this campus has library which name is Weston Education and Centre James Black Centre, the Rayne Institute and the Cicely Saunders Institute. In 2015 this campus also started Maurice Wohl Clinical Neuroscience Institute. The Royal Princess started this institute in this Campus.
---
Achievements and Famous Alumni:
Kings College is one of oldest and historic University of London. More than 27600 students and about 6800 staff is in Kings College. University's reputation is outstanding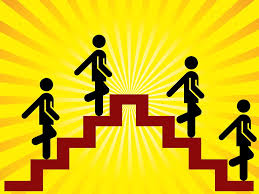 about teaching and research. QS world University Ranking this university got 23. QS world University Ranking by Subject Nursing this University got 3. Graduate Employability Ranking this university got 51-60.
This University has many alumni who made their name in history in different subjects. Some of most famous alumni Kings College are:
1. Romantic poet John Keats (Medicine, 1816)
2. Polymath Sir Francis Galton (Medicine, 1839)
3. Dramatist Sir W. S. Gilbert of Gilbert and Sullivan (BA, 1856)
4. 1929 Medicine laureate Sir Frederick Hopkins (Medicine, 1894)
5. 1951 Medicine laureate Max Theiler (Medicine)
6. Science fiction writer Sir Arthur C. Clarke (BSc, 1948)
7. Archbishop of Canterbury Lord Carey(BD, 1962)
8. Author and poet Michael Morpurgo (BA, 1967)
9. Impressionist and comedian Rory Bremner (BA, 1984)
10. Writer and philosopher Alain de Botton (MPhil, 1992)
· SEE ALSO: Funny and Weird Facts about Kings college University
---
Departments and Faculty:
Now currently Kings College has eight academic faculty which divides in to departments, centers and also in research. Kings also opening Kings Business School at Bush House.
1. Faculty of Arts and Humanities
2. Dental Institute
3. Faculty of Life Sciences and Medicine
4. Institute of Psychiatry, Psychology and Neuroscience
5. The Dickson Poon School of Law
6. Faculty of Natural and Mathematical Sciences
7. Florence Nightingale Faculty of Nursing and Midwifery
8. Faculty of Social Science and Public Policy
9. King's Business School
---
Cost of Studying
For UK and EU Students
Approximately £9,250 per annum for those students who will be starting in September 2017.
Approximately £9,000 per annum for Existing students.
For Overseas Students
For Classroom-based courses: £17,050
For Laboratory-based courses: £22,800
For Clinical Year fees: £39,200
For MPharm: £19,650
---
How to Get Admission at King's College:
Admission procedure to study in an institute of United Kingdom is a little different than other countries. All application are made through UCAS. You just go to UCAS website, create an account and fill the online form to apply in a university. You can select up to 3 universities to apply for admission in your selected program. Here see How to Apply for Admission in UK Universities through UCAS.
After you have made the application, university will contact you. You may also have to take part in a few academic exams. For further queries or information can contact King' College London on the number 570-208-5858 or by email at admissions@kings.edu.
---
King's College London University Guide
X
FREE STUDY ABROAD

Free study abroad expert advice