Most Famous and Qualified Pakistani Celebrities who Studied Abroad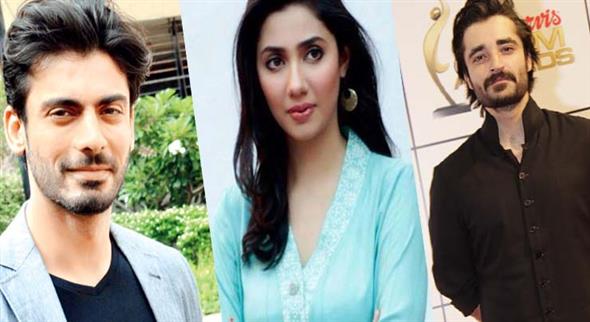 1 - Momina Mustehsan
Momina Mustehsan charming and stunning sensation of Pakistan is not all about just her looks and singing. She recently gained a sudden eminence after performing in Coke Studio with Rahat Fateh Ali Khan. It will come as quite a shock to know that she graduated with a double majors degree in Biomedical Engineering and Applied Mathematics, like one of them was not enough.
Momina Mustehsan completed her A'Level from Lahore Grammar School and after that she decided to go abroad for her further higher education. She moved to New York, USA to study her dream education from Stony Brook University. She recently completed her graduation in 2016. That is not all, she was in the "Dean's Honor List" at the time of her graduation.
2 - Hamza Ali Abbasi
32 years old lovely Afzal, nowadays most illustrious for his very patriotic and logical avowals on social media sites, is considered one of Pakistan's most famous, loved and educated personalities. Well, all those talks are not some bluffs, he really is highly educated.
He passed CSS examination and was appointed as CSP officer in Punjab police to but after a very short amount of time, he left that post. He said he joined Police on his mother's desire. He also went abroad for education, he studied Bachelors of International Relation from USA then he came back to Pakistan and completed his Masters in International Relations from Quaid-e-Azam University, Islamabad.
3 - Bilawal Bhutto Zardari
Bilawal Zardari also referred to as Bilo Rani by his opposition, is one of the most influential personalities of Pakistan. He was born in Karachi to the most powerful "Bhutto Family" of the Pakistan. His grandfather former Prime Minister Pakistan, grandmother Iranian Princess, mother also Prime Minister of Pakistan and father is the former President and one of the richest and most dangerous man in Pakistan. He is currently, the youngest 28 year old, chairman of Pakistan second most powerful political party, Pakistan People's Party.
He spent his childhood in Dubai and London during. He attended Rashid School For Boys in Dubai, where he was Vice President of the student council. This sensitive girly looking almost boy also has a Black Belt in Taekwondo.
In 2007, he enrolled at Christ Church College of the University of Oxford. He studied British history and later converted to general history, and he was also enrolled in the Oxford Union debating society. Bilawal completed his education in June 2010.
---
4 - Mustafa Shah
Mustafa Shah

, a charming and handsome emerging star of Pakistan, is currently hosting an online show Tune with Mustafa on Tune.pk.

Tune with Mustafa

is one of most viewed show on
Tune.pk where he invites most illustrious celebrities of time and engage an impulsive conversation that, unlike any other show, is based on veracity participation without any manuscript which manifests the side of renowned stars that their admirer actually crave to see.
Mustafa Shah is without a doubt one of the most educated and sophisticated celebrities of Pakistan. After his education in Cadet College Kallar Kahar, he graduated from Beaconhouse National University and then did Masters and Specialisation in Advertising and Public Relations. He also went abroad to Thailand to study Media at a Workshop.
Other than being a spectacular Show Host, Mustafa Shah is also a University Lecturer. He had been teaching Professional Practices to Graduates in Bahaudin Zakariya University and has always been the recipient of most gratified response. Believe me, I say it with experience.
5 - Mahira Khan
Mahira Hafeez Khan is one of the Pakistan's most popular and highest-paid actresses, she has established a career in Pakistan and has received several awards, including three Lux Style Awards. She completed her A'Level from the Foundation Public School. After graduating from Foundation, she moved to California, USA, for higher education at the age of seventeen and she was also the women of her family to ever to go out country alone.
"Living in the United States of America on my own helped me become strong and independent", - Mahira Khan.
She took admission in the

University of Southern California

for a bachelor's degree in English literature. During this period, she worked as a part time waitress in a restaurant. Now this is what your ideal should be like.
---
6 - Shaan Shahid
Armaghan Shahid, better known by his stage name Shaan Shahid, is one of the most respected actor, model, writer and film director of Pakistan. He has won many awards in Pakistan including one Pride of Performance, four National Film Awards, fifteen Nigar Awards, five Lux Style Awards, one Pakistan Media Award, ARY Film Award.
He started out his early education at the Aitchison College. After Aitchison, he left for New York, United States and joined Newtown High School to become a lawyer. After his education and he again came back to Pakistan, took over family business and with that also pursued his career of acting.
---
7 - Imran Khan
Imran Khan Niazi is a Pakistani politician and former cricketer. He is the current Chairman of Pakistan Tehreek-e-Insaf, a political party. Prior to entering politics, he played international cricket for two decades. He completed his early education at Aitchison, then went to

University of Worcester

in England for higher education. Other than this all, he also has degrees in philosophy, politics, and economics from

Oxford University

.
---
8 - Ainy Jaffri
Ainny Jaffri, born on June 9, 1989 is a young attractive model and actress. In 2012, Jaffri appeared as a lead role in Hum TV's program Aseerzadi from where she gained fame.
This top model has spent most of her life abroad. She is also a very educated celebrity. For the sake of her education, she also went abroad, away from her family. She completed her graduation in commerce from

McGill University Canada

.
---
---
Go to our
News and Events
for more Latest Informative and Interesting Articles
Want to Study Abroad? Still Confused? Here is Complete Information on every country and their

Study Abroad Guide
FREE STUDY ABROAD

Free study abroad expert advice