Types of Education You get in Australia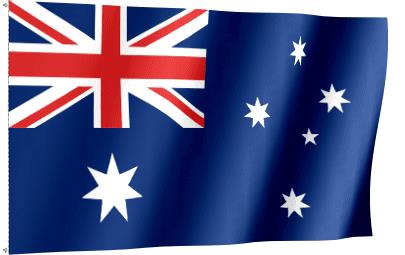 1 - Secondary Education
Secondary education means the education of 12th year. Just like Pakistan, In Australia students also have to first complete their 12 year of education also known as secondary education.
This education is provided by Schools. In Pakistan we have to go to a college in order to complete our secondary education but that is not the case in Australia.
In this section of education, students don't get to choose any major subjects. They are taught almost all subjects depending on the school. After students are familiarized with all subjects then know what they want their major subjects to be in further higher education.
Secondary school varies from PKR 624,000 to 2,400,00 per year at an elite private school. This Secondary Education level is known by different names in different states and territories of Australia.
State or territory

Name of Year 12 qualification

Australian Capital Territory (ACT)

ACT Year 12 Certificate

New South Wales (NSW)

Higher School Certificate (HSC)

Northern Territory (NT)

Northern Territory Certificate of Education and Training (NTCET)

Queensland (QLD)

Queensland Certificate of Education (QCE)

South Australia (SA)

South Australian Certificate of Education (SACE)

Tasmania (TAS)

Tasmanian Certificate of Education (TCE)

Victoria (VIC)

Victorian Certificate of Education (VCE)
Victorian Certificate of Applied Learning (VCAL)

Western Australia (WA)

Western Australian Certificate of Education (WACE)
· Here read Article How to get Australian Visa
2 - English Language Courses
In Australia they call them ELICOS that is abbreviation of English Language Intensive Courses for Overseas Students. Australia is very well reputed for its English Language Courses.
There are a few types of English Language courses according to students' need and their duration also ranges from 4 week to 48 weeks depending on it.
· General English
· English for academic purposes
· English for secondary school preparation
· English for special purposes (English for Business, for example)
· IELTS and TOEFL test preparation
ELICOS courses are offered by secondary schools, TAFE institutes, universities, private colleges and specialist English language centers. You can find full details of the process and a list of accredited providers on the NEAS website. English Language course fees starts from around PKR 24,000 per week.
· Here read Article English Language Tests
3 - Vocational Education and Training (VET)
Vocational Education and Training focuses on practical work skills.
There is a wide range of courses in VET providing from basic to advance level skills. VET provides the skills to help people to:
· Join work for the first time
· Rejoin a work after a long break
· Upgrade skills in their field
· Move into a different career.
VET courses are basically offered by Registered Training Organizations (RTOs). These can include Technical and Further Education (TAFE) institutes and private colleges. You can find a list of registered RTOs on the My Skills website. VET course fees ranges from 320,000 to 1,750,000 per year. You have to be at least Intermediate pass to apply for these courses.
· Here read guide How to Apply for study in Australia
Following are the types of qualifications offered by VET.
1. Certificate I to IV:
· Provides introductory industry knowledge and skills. Their duration ranges from 6 months to 2 years.
2. Diploma:
· Diplomas prepare students for industry and paraprofessional careers. Diplomas duration ranges from 1 to 2 years and requires full-time study.
3. Advanced diploma:
· Provides a high level of practical skills for advanced skilled work in areas such as accounting, building design and engineering. Vary in length from 1.5 to 2 years of full-time study.
4. Vocational graduate certificate/diploma:
· They are equivalent to higher education graduation certificate and diploma. Graduate certificate usually requires 6 months to 1 and the graduate diploma usually requires 1 to 2 years of full-time study.
5. English language courses:
· ELICOS courses also fall in the category of VET.
4 - Technical and Further Education (TAFE)
Australian Technical and Further Education (TAFE) institutes are government-owned that provide VET courses. Other than this, TAFE is all same as VET, you just get same education under government institute. TAFE institutes provide courses that range from certificate to postgraduate level for international students.
VET courses are also offered by private Registered Training Organizations (RTOs), but many students choose to study VET courses through TAFE institutes because of the additional security they provide as government-owned education providers. The TAFE sector is the largest education and training sector in Australia.
5 - Foundation Courses
Foundation courses help international students meet entry requirements to get admission in undergraduate study at Australian universities. Successful completion of a foundation course may guarantee entry into specific degree courses at some Australian universities. Foundation courses allow students to settle in to the Australian education system and life before they start their university or college.
Foundation courses generally cost between PKR 1,200,000 and 3,000,000 in total. You have to be at least Intermediate pass to apply for these courses.
· Do you know about Australia Student Visa Interview Questions
6 - Higher Education Undergraduate
Everyone is aware of the Higher education and undergraduate. After 12 years of studies, further regular degree education is called Higher Education. Of course just like all other countries Australia also provides Higher Education. On international level Undergraduate is the study from 12th – 16th year that we get in Pakistan. Though we call 15th – 16th masters in Pakistan but to be called Masters on international level we have to study 17th – 18th years.
Australia has a number of world's top class universities that provide high quality of undergraduate education. Here is a list of All Universities of Australia and their Ranking. Following is the Undergraduate cost per year in Australia.
· Bachelor's degree – AU$15,000 (US$11,750) to AU$33,000 (US$25,800)
· Read more about Study Cost in Australia
The main types of undergraduate qualifications are:
1. Bachelor Degree:
· Two year program.
2. Bachelor Degree (Honours):
· 4 year Program
7 - Higher education — postgraduate
After graduation (16 years of education), upper level of Masters and Doctorate is called Postgraduate. Usually same institutions providing undergraduate education also provide Postgraduate level of education. These institutes in Australia provide a world class education. Following is the Postgraduate cost per year in Australia.
· Master's degree – AU$20,000 (US$15,650) to $37,000 (US$28,900)
· Doctoral degree – AU$14,000 (US$10,950) to $37,000 (US$28,900)
8 - Online/Distance Education
Australia also provides students with distance education, where student don't physically have to move to Australia but they get Australian standard education in their home or country. This education is delivered in following ways:
· Courses delivered through the internet
· Studying through distance education with course materials delivered through the post
· Studying at home combined with classes taught in association with institutions overseas
· Studying at home combined with some visits to study centers (offshore campuses) set up by Australian institutions in other countries
· Studying at home but with Australian lecturers and tutors providing periods of face-to-face tuition outside Australia.
Australia is a wonderful place to study and live. If you can manage to go, you should go. It will be a lifetime experience. Here are some Fun Facts about Australia and best reasons to convince you.
o Here are some reason about Why you should Study in Australia
o If you have any query about Australia Here is a complete guide to Study in Australia.
o If you don't find your answer, please comment and let us know.
FREE STUDY ABROAD

Free study abroad expert advice