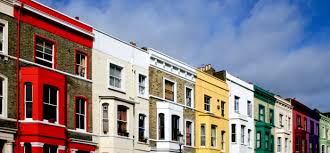 Estonia's remarkable advancements in technology and education field have earned it high prestige and popularity among international students. Being one of the best performing economies in Europe, Estonia has high standards of living with well managed medical facilities and accessibility to employment opportunities. The local culture and lifestyle of Estonia is modern and vibrant, has clean and pure environment and worldwide acclaimed education standards. The students have to go through a less rigorous procedure to attain student visa of Estonia than other European countries, the admission requirements of Estonian Universities are not demanding and above all the students are allowed to stay for 9 months more in Estonia after completion of their degrees for job search. Considering such multitude of benefiting attributes and fluid visa policies of Estonia makes it a highly recommendable study abroad destination among European States.
Accommodation in Estonia for International Students 2021
Searching for an accommodation to live in abroad for your study abroad years is definitely a tough decision and requires consideration of various factors. Almost all international students travel to a foreign land that they have never visited before and whose culture is completely unknown to them. Estonia's culture and living standards are one the best in European countries, it is safe and racism free country, the people are welcoming and pleasant. But it is highly recommended to stay in university provided accommodations for at least 1st semester of your study programme in Estonian University and in this period get familiar with urbanity of Estonia.
On Campus Dormitories:
The universities generally reserve rooms of their dormitories for international students before booking it for local students. As international students are more in need of university dormitories because of their obliviousness from surrounding of their newly habituated country. The university dormitories usually contain maximum facilities required by students on day to day basis and are least costly. Estonia hosts a large number of international from various countries so the university accommodation is modernly designed keeping consideration of demands and needs of students belonging from diverse cultures and backgrounds.
Cost:
On average, a single room in university dormitory will cost 100 Euros per month.
Facilities:
The students have options of renting single room and apartment type accommodation consisting of two rooms.

Private kitchen (equipped with refrigerator, microwave, stove and basic furniture) and bathroom

Heating, water and electricity is included in rent

Desk, Chair, Book Shelves, Bed with Mattress

Laundry room in each floor of dormitory

24/7 Security Cameras

Guards on duty

Digitally secured entrances of dormitories

Free Wi-Fi

Proximity to university campus and public transport
The Temporary Resident Permit of Estonia for Study Purpose application includes proof of arranged accommodation therefore the students are required to book a private apartment or book university dormitory before filing TRP application. Moreover, due to large number of admissions each year the students have to book a room in university dormitory before there are no rooms left or else they can have option of private accommodation.
Off Campus Dormitory and Hostels
The students can arrange off campus accommodation by taking assistance of their hosting university's international relation and student office. There are academic hostels and dormitories in Estonia that are affiliated with universities but are managed by local owners. The facilities and environment of private hostels and dormitories are similar to on campus accommodation and are equally secure.
Cost:
The average cost of single room in private dormitory might vary from 120 Euros to 240 Euros per month. The utility bills are usually included in per month rent but students can ascertain the complete charges before signing the rental contract.
Facilities:
Free Wi-Fi

Bed, Book Shelves, Desk, Chair

Private Bathroom

Private Kitchen (equipped with microwave, refrigerator and stove)

Laundry Room in Each Floor of Dormitory

24/7 Security Cameras
Private Renting
There are all types of private renting options for international students such as studio apartments, private flats, flat shares and home stays. Each has different monthly or per week rent depending on the location and facilities. The capital city of Estonia, Tallinn is most populated and home to top ranked universities, the majority of foreign students live in Tallinn. There are furnished and unfurnished private renting accommodations that can be booked through real estate agents, property websites, face book groups and newspaper adds. If you are not interested to live in university dormitories, you can rent a hotel for few days and do searching of permanent accommodation for long term stay in person after arriving in Estonia. The accommodation in Estonia rented out to students is modernly architecture and renovated according to demands of recent day living standards. Like all other European countries, the accommodation quality of Estonia is remarkable and exquisite but quiet affordable. An important fact to be kept in mind if you are going for private renting accommodation is that your security is your own responsibility. Although Estonia is one of the safest country so that will not be an issue but still visit the area and know about your room mates first. Estonia is a small country; the students will have no trouble in finding an apartment of their preference, the private renting options in Estonia with details of facilities and costs is explained in guide below:
Studio Apartments:
The studio apartments are luxurious and most modernized accommodation type for students. It has privacy and enough space for one person's living and occasional group study sessions and weekend sleep over for your friends. The cost might vary from location to location and also will be different based on furnished and non furnished facility.
Cost:
The monthly rent of studio apartment will be around 450 Euros per month. The utility bills including heating, electricity and water are not included in the rent.
Facilities:
Kitchen, Bathroom, Laundry Space

One Bedroom with Closet

Living Area

Furnished Facility Includes (Fridge, LED, Bed, Mattress, Kitchen Equipment, Washing Machine
Flat Shares:
It is most common accommodation type for foreign students in countries abroad to live in a flat of two or three rooms by sharing facilities and space. It becomes cost effective affordable options because of diving bills and monthly rent. A group of friends or university fellows can rent a flat and enjoy privacy and affordable accommodation in any located of Estonian cities. Adds for flat share can be easily found on websites, newspapers and university's notice boards.
Cost:
The rent of flat will be different in central city areas and quite low cost in outside central cities. On average a private room in flat share will monthly cost 240 to 300 Euros including utility bills.
Facilities:
Private Kitchen (equipped with fridge, microwave, basic utensils and stove)

Attached bathroom with each room

Living area with LED TV

Laundry space
Home Stays:
The local residents of Estonia offer international students a private room to stay in their house and pay monthly rent. The home stay accommodation is similar to flat share except for the fact that it is offered by local family. Some home stay families offer meals and room cleaning services, the cost of which is included in the rent. To find home stay options in Estonia, the best way is to contact the families through online platforms such as websites and face book groups. The real estate agents have contacts of home stay families as well if any student wishes to live in such accommodation. The cost of home stay varies according to accommodation size and facilities. The facilities in home stays that are generally offered include:
Facilities:
Furnished bedroom

Private bathroom

Free Wi-Fi

Parking Space

Private kitchen

Laundry room with washing machine

Accessibility to Balcony and Garden
Cost:
In areas that are outside the city, the monthly rent will be considerably low and in areas located in main cities the rents will be pricier. On average the rent of home stay will be around 800 Euro per month.
Few Facts to be Considered While Booking Accommodation in Abroad
Make sure the room or flat has all the said facilities offered to you before signing rental contract and paying amount.

It is better to visit the accommodation in person and meet your room mates and owners and discuss the terms and conditions of rental contract if you are booking an accommodation privately through online means.

The real estate agents work as mediators between tenants and owners, it is better to attain services of professionals to avoid any scam. But real estate agents take their commission and by contacting land lords privately you can save this amount.
X
FREE STUDY ABROAD

Free study abroad expert advice