Prepare Academic English before Moving Abroad for Education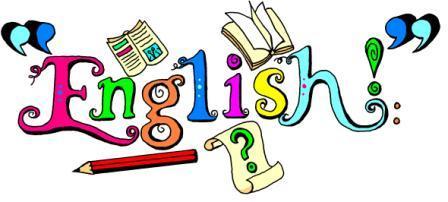 Most Countries for quality education are English. And as obvious, they also teach in English. Going to a foreign country can be pretty scary, and if you are not very good in English communication skills, that environment will get worst for you. If you are going as a student, you will definitely need to deal with many people i.e. your teachers, class fellows, official offices etc.
It might feel like you already have enough of English skills to survive there, but when you are going to sit in class amongst people of weird accents, and teacher also teaching in his own accent using technical academic vocabulary, you will feel troubled. Here are the Key points to keep in mind and prepare for the linguistic skills required for education abroad.
---
Increase Your Academic Vocabulary
You have been learning English for many years. All the translation and stuff you have been in school has really strengthen your vocabulary and on top of that you if you watch movies that also must have improved your skills.
However, as important as this all is, you also need keep this thing in mind that movies English is not spoken in class rooms.
Your Teacher will most probably use academic technical vocabulary. In order to improve that phase of your vocabulary you should start working prior hand or your first semester can get quite rough.
You should open up books relevant to your subject and read them. This will not only enhance your knowledge of the field but you will also come to familiarize all the academic words that could have confused you.
---
Exercise English Reading and Writing
Reading and writing is a very crucial part in studies since, you have to read books on your course, take notes of lecture and write assignments. Every semester you will average have to submit from 10s to 100s of pages of written assignment depending on the course. Every assignment has a proper format to write in and I really don't think your professor would like double meaning phrases on your assignment.
Make sure, you know formal writing because all assignments are written formally. This will help you yield
English self-writing skills
. In a lecture if you don't take notes, it becomes twice as hard to prepare for the topic as if you have taken notes. After you have taken notes than comes the research and reading of books.
There is also a proper format to take notes, so later they are easily understandable. For this purpose you should start reading books that gives you practice for comprehending them without any hurdle.
---
Practice Listening and Speaking Lectures
This is the most chief section of English language that you must master as much as you can. This often entails language skills beyond daily expressions. Evolving technology has made every aspect of life easier for us and so using it you can also help yourself develop necessary skills.
You should open YouTube and watch Video lectures relevant to your subject delivered in English language. That will help you build proper sense of required vocabulary so it won't be difficult for you in actual lectures. You should prepare for IELTS its will really help you grow relevant skills.
Second requirement is speaking. A classroom lecture is usually bilateral activity. Students are also required to participate in conversation, ask questions and render suggestions. If you don't understand a concept in class than you obviously need to speak up and ask your teacher.
Language used with teachers is formal, you have to talk with reverence and using a formal humble wordings. To improve your speaking skills, you must speak. I mean literally speak in English with those who understand it and try to talk humbly like you are giving respect to other one, this will help you build formal conversation skills.
---
Go to our
News and Events
for more Latest Informative and Interesting Articles
Want to Study Abroad? Still Confused? Here is Complete Information on every country and their
Study Abroad Guide
FREE STUDY ABROAD

Free study abroad expert advice