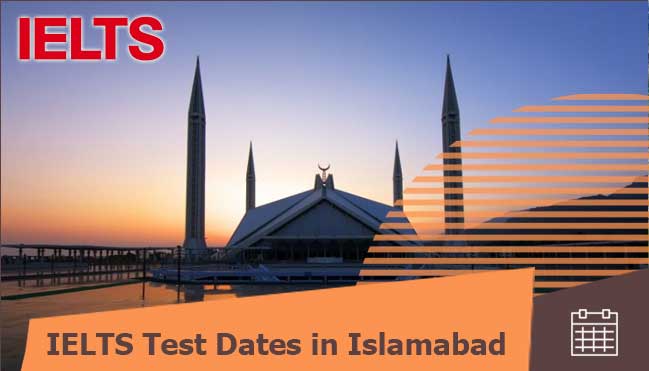 What are IELTS Test Dates in Islamabad and how can I book it?
IELTS Test is administrated by two organization in Pakistan; The British Council and AEO. Both organizations conduct IELTS Test three to four times a month. Pakistani students can give IELTS Test in two formats; paper based and computer based. The IELTS Test design and assessment pattern conducted by both AEO and The British Council will be the same according to international standards. The IELTS Test preparations take almost 8 months schedule which will include English writing, reading, listening and speaking classes. So based on your preparations and readiness of attempting IELTS Test you can book any upcoming IELTS Test date of British Council or AEO enlisted below. If there is no place available at the earliest upcoming date, you can book your test in the next coming date. IELTS Test Certificates and Scores offered by both organizations have equal recognition and validity two years duration validity.
Whether you are planning to study in abroad or filing immigration application for settling in native English speaking country or if it is for professional purpose, English proficiency test certificate is required if you are a Pakistani student and national. IELTS Test is the major English Language Proficiency Test which has acclamation and recognition at global scale. All high ranking foreign universities and professional institutions accept IELTS Test as standardized English language test for non native English speakers.
IELTS test date details is available here. Students have no need to take any tension to find the test dates of IELTS in Islamabad.
IELTS Test Dates in Islamabad
X
FREE STUDY ABROAD

Free study abroad expert advice