Watch All IELTS Bands Speaking in Official Interviews, Get to Know Your IELTS Level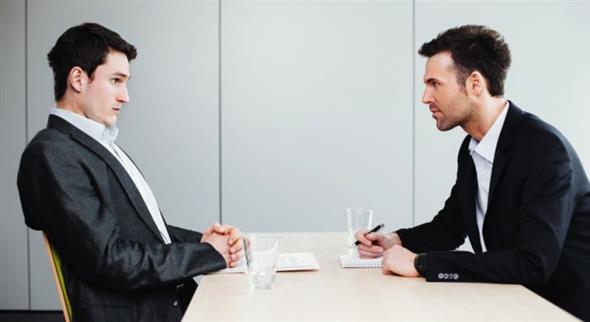 IELTS and its Bands
IELTS, International English Language Testing System, is an international test of English language proficiency. It is world's most widely taken and most recognized English Test. It is a test that determines your level of English language skills and gives you certificate for that.
Almost every literate person in Pakistan can speak English and if you are reading this, obviously you can too. Have you ever wondered what exactly would be your level of IELTS if you take its test? Well, I did, and in that search I watched many candidate of IELTS who scored different Bands. IELTS result is based on Bands, they give you Score out of a total of 9 Bands. Following are some IELTS official interviews of candidates who scored different Bands.
IELTS Band 3 Speaking
"Band 3 of IELTS is considered extremely limited user. She/he conveys and understands only general meaning in very familiar situations. Frequent breakdowns in communication occur. "
Following is a 5 minutes official IELTS interview of a Korean girl who scored 3 bands. She is really confused and don't know what to say and mostly she didn't even try and kept apologizing. Watch her mistakes and make sure you don't repeat them.
IELTS Band 4.5 Speaking
Following is a 2 minute official IELTS interview of girl who scored 4.5 bands. You will feel how her level is really better than the previous girl of Band 3. In accordance with IELTS she is a Modest yet a Limited English user. She really need to work on her pronunciations, I would say.
"Band 5: Modest user: has partial command of the language, coping with overall meaning in most situations, though is likely to make many mistakes. Should be able to handle basic communication in own field.
Band 4: Limited user: basic competence is limited to familiar situations. Have frequent problems in understanding and expression. It is not able to use complex language."
IELTS Band 5.5 Speaking
This lady is a Modest and Competent User. She can understand English correctly and easily, however, there still can be misunderstandings and she is not very good with using words.
"Band 6: Competent user: has generally effective command of the language despite some inaccuracies, inappropriacies and misunderstandings. Can use and understand fairly complex language, particularly in familiar situations."
IELTS Band 7 Speaking
This candidate can maintain the flow of conversation without noticeable effort, although he has a rather slow delivery, with some hesitation. He uses a range of reference signs fluently and naturally to give consistency.
"Band 7: Good user: has operational command of the language, though with occasional inaccuracies, inappropriacies and misunderstandings in some situations. Generally handles complex language well and understands detailed reasoning."
IELTS Band 8 Speaking
This candidate speaks very fluently and is able to give long, complex and very detailed responses without any loss of coherence, repetition or language searches. Still some occasional inaccuracies or slight inappropriacies restricted her rating. She could still improve her accent. There also had been some mispronunciations. Well, Band higher than 8 is tough, really tough.
"Band 8: Very good user: has fully operational command of the language with only occasional unsystematic inaccuracies and inappropriacies. Misunderstandings may occur in unfamiliar situations. It handles complex detail & arguments as well. "
IELTS Band 9 Speaking
This Malaysian girl Anuradha scored a total of 9 bands, she has exceptional English skills as second language. She has very good pronunciation, accent and gestures. She must have had a lot of practice. Do remember, IELTS Bands doesn't not only depend on Speaking but it also has three other parts of Listening, Reading and Writing. Speaking is considered the most difficult.
"Band 9: Expert User: has fully operational command of the language: appropriate, accurate and fluent with complete understanding."
Go to our
News and Events for more Latest Informative and Interesting Articles
Want to Study Abroad? Still Confused? Here is Complete Information on every country and their
Study Abroad Guide
FREE STUDY ABROAD

Free study abroad expert advice